Green is so gorgeous and this color is suitable for any season and any occasion. There are so many green nail designs you must love and the they are suitable for any nail shapes too. It will also easily match any outfit that you have so there's nothing to worry about. So, take a look because if you haven't tried green nail polish before, you will love it after this.
Time flies too fast and it's time to create winter manicure. The winter nails classic colors are red, green and gold. Today we are bringing you 25 best green nail ideas for this winter. All of these nail designs are suit for winter and are easy to wear. The weather is cooling down. Here's some green nail inspo to pull you through this winter.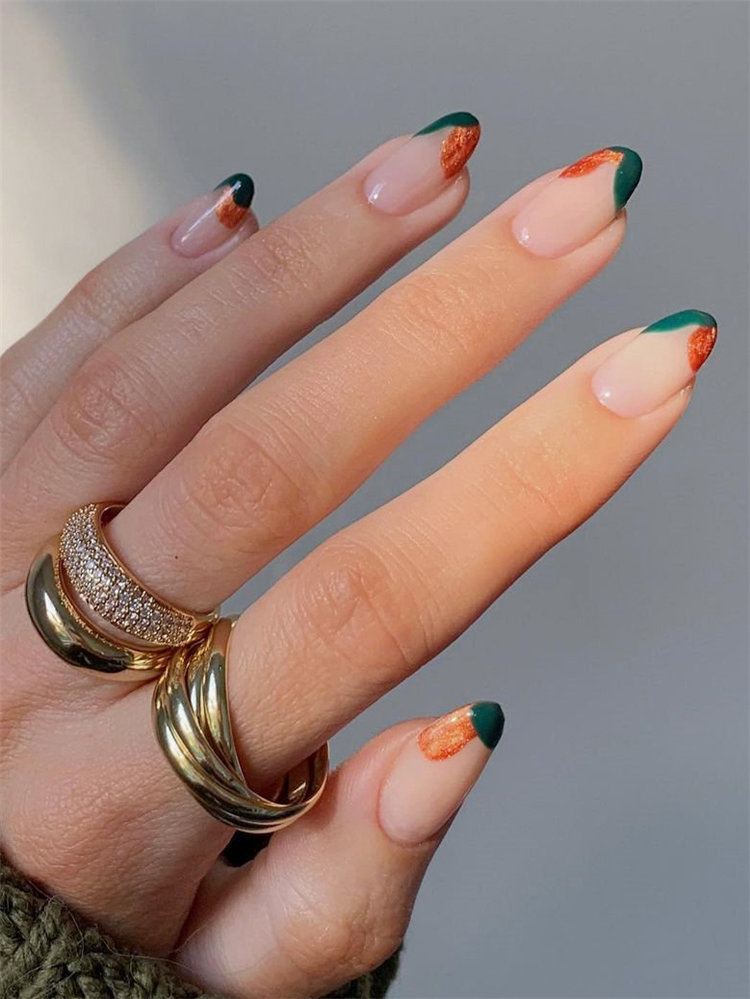 Source:@amberjhnails
When you are going to have green nails, make sure to also find nail polish of high quality. This is very important so that the nail color will last longer and you can enjoy its full benefits.