If you are looking for a new tattoo idea, why not consider having a leaf design. There are many tattoo designs that have become more and more popular, and leaf tattoos are one of them. There are many themes for leaf design, the more popular ones are oak leaf, maple leaf, poplar leaf and more. Any type of leaf can be made into a tattoo.
Leaf tattoos are very trendy for women because of their deep meanings. Here we have compiled 30+ leaf tattoo designs for you to pick out from! The leaf tattoos are definitely loved by the majority of female tattoo lovers. On the collarbone, shoulders, waist, ankles and more, showing a variety of styles which is really beautiful.
Leaf tattoos will be best ideas for women. Whatever you want to try black, colorful or simple, there are design for you.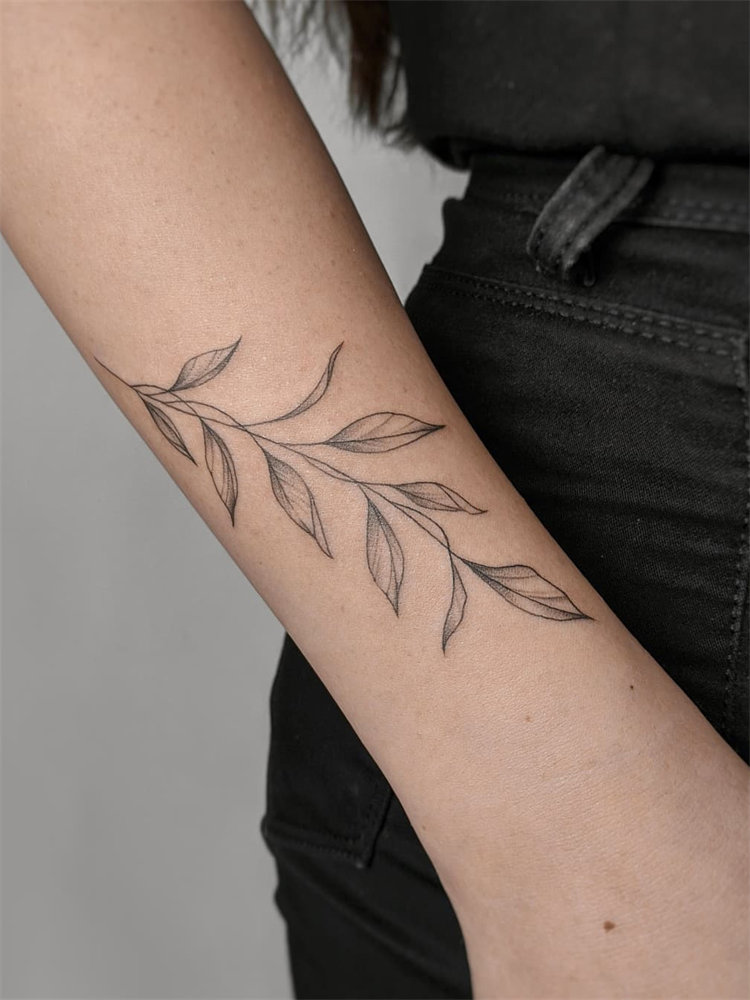 Source:@driada.tattooer
Leaf is one of the most popular used in tattoo design and this can be for many reasons. Each leaf unique and convey a different meaning, which interrelated with human life. Leaves are stunning and beautiful in all season right from spring to autumn.