Are you want new nails design in summer 2020? If so, leaf nail art is the place for you. Today we would like to show you leaf nails. leaf nail art is so stylish and beautiful. In the summer, leaf nail art is one of the most popular nail art. We often saw nail designs with palm leaves, flamingo flowers, cactus and more.
To give you some inspiration, we have found 25 leaf nail designs you should copy this summer. We have something for everyone from green to pink! Take a look and choose a leaf nails ideas that you like to try.
Create a leaf design on your nails based on the following 25 nail art ideas that give you a feeling of summer. Not only will leaf nail suit the summer season, but they will also cheer up your mood as well.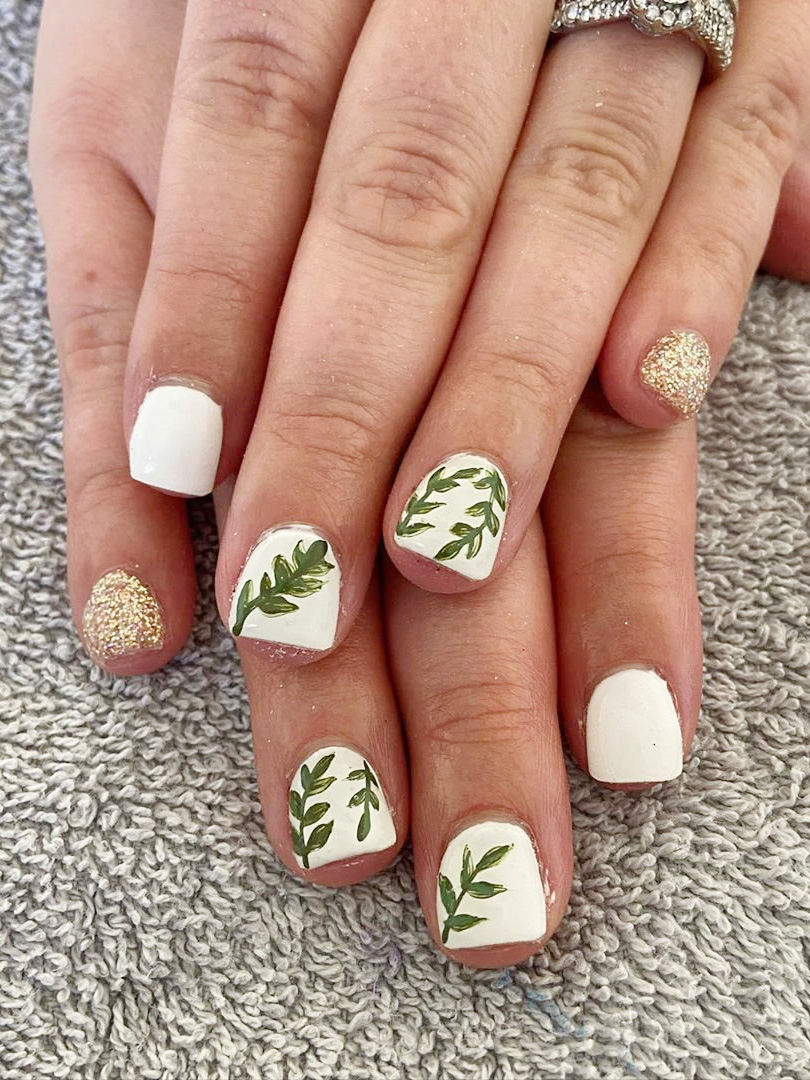 Source:@nothinbutnails5
We hope you have found inspiration for your next leaf nails design and we hope you try a few styles out!