Impeccable white Nail designs is the favorite of 2020. White and milky color or mix other color looks great both on coffin, almond, square nails, and on short nails.
White nail art will look beautiful only on well-groomed nails, so before you start applying gel polish, you need to perform manicure, align the nail plate with a buff, apply a base. In addition, you need to pay special attention to the quality of gel polishes.
White nails design can harmonizes perfectly with spring, summer , autumn, winter. If the single color seems banal to you, then to decorate white background with sticker, sequins or rhinestone . As a result, you get a nail design that looks fashion.
White manicure is one of the most popular in 2021. Milky tones ennoble the nails. Be sure to try to perform a white manicure on your nnails, and you can no longer refuse this gentle and beautiful color.
Scroll down for some White nails inspiration, try these nail art ideas and share them with us!
21. Simple and classy White nails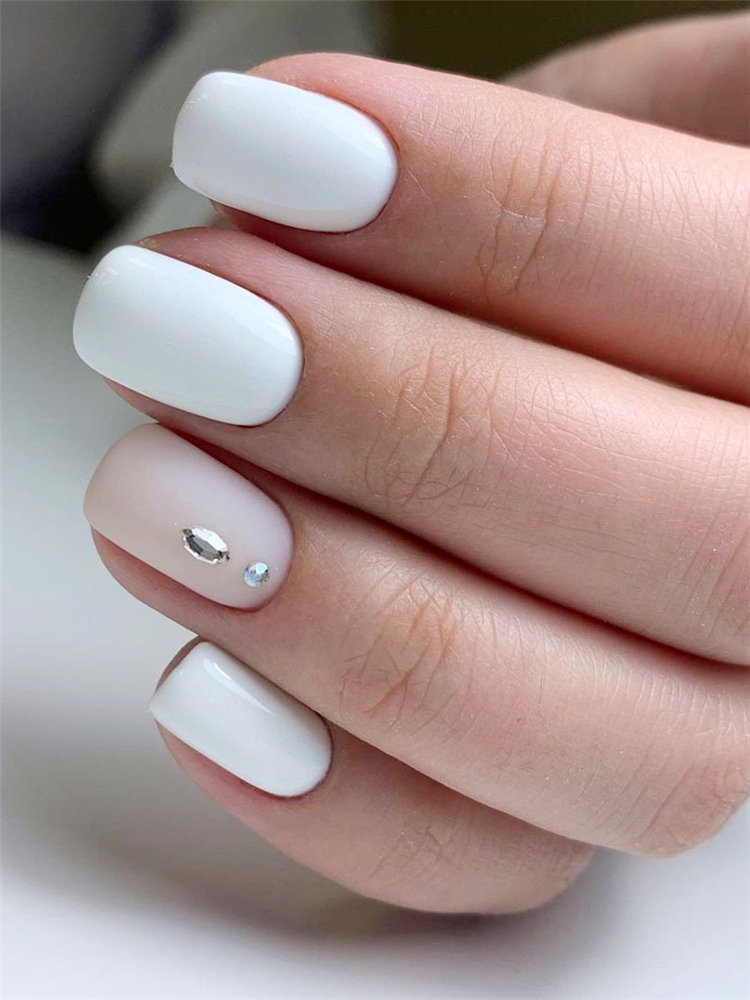 Source:@_.sinails
22. Acrylic white nails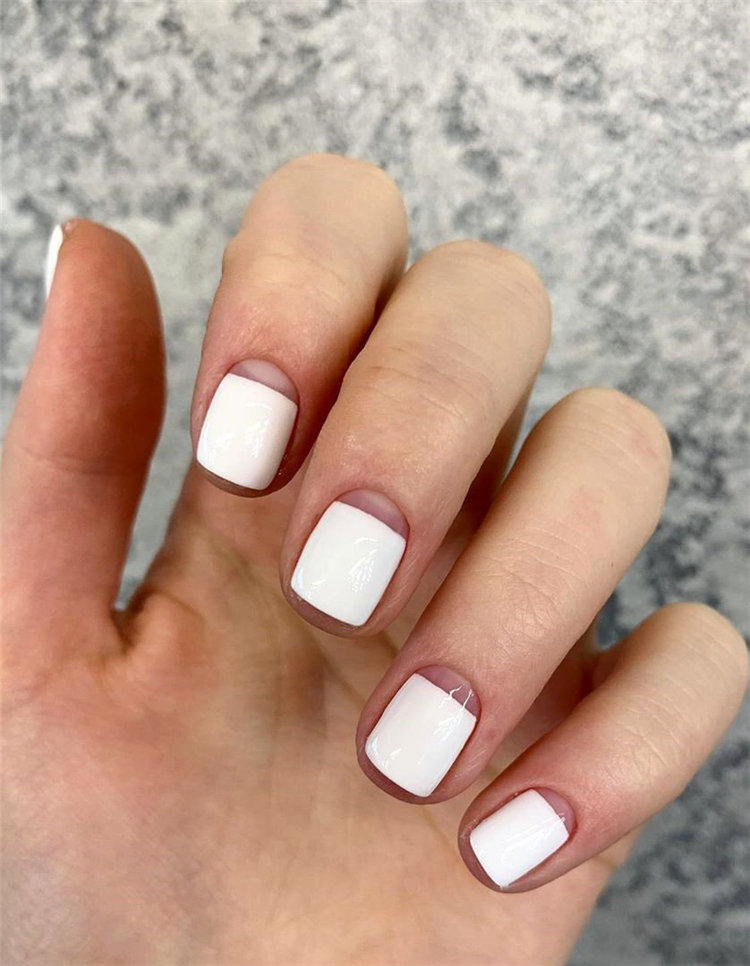 Source:@anastasia_beauty_cv
23. White dip powder nails with glitter
Source:@olya.didenko_nails_vtb
24. Simple white nails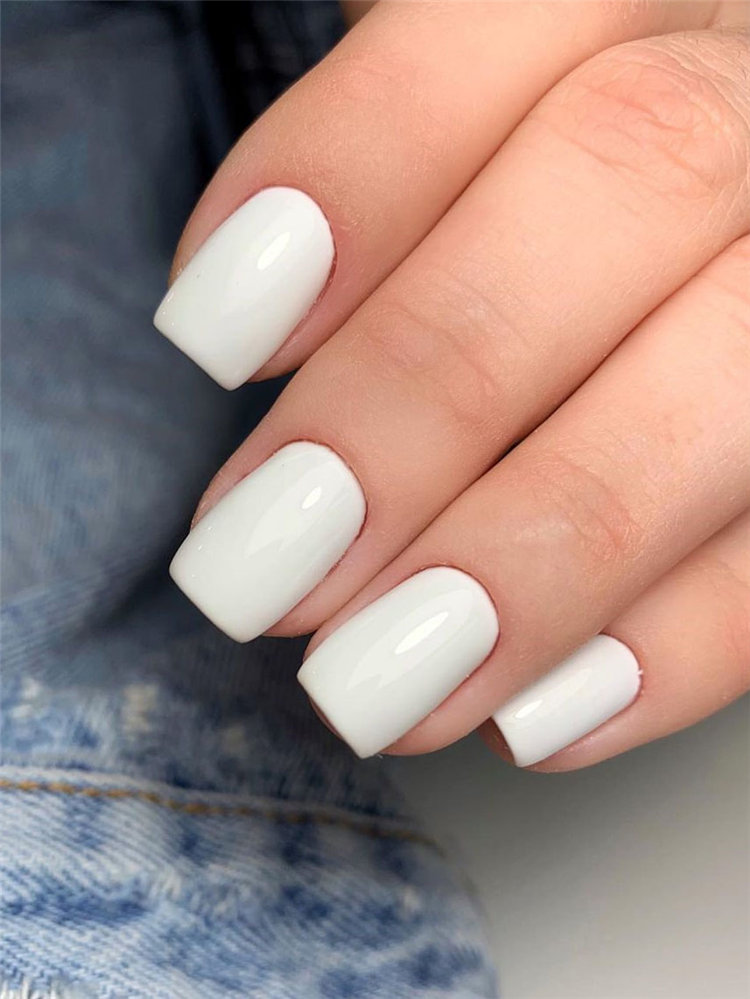 Source:@gubba.msk
25. Natural nails with white tip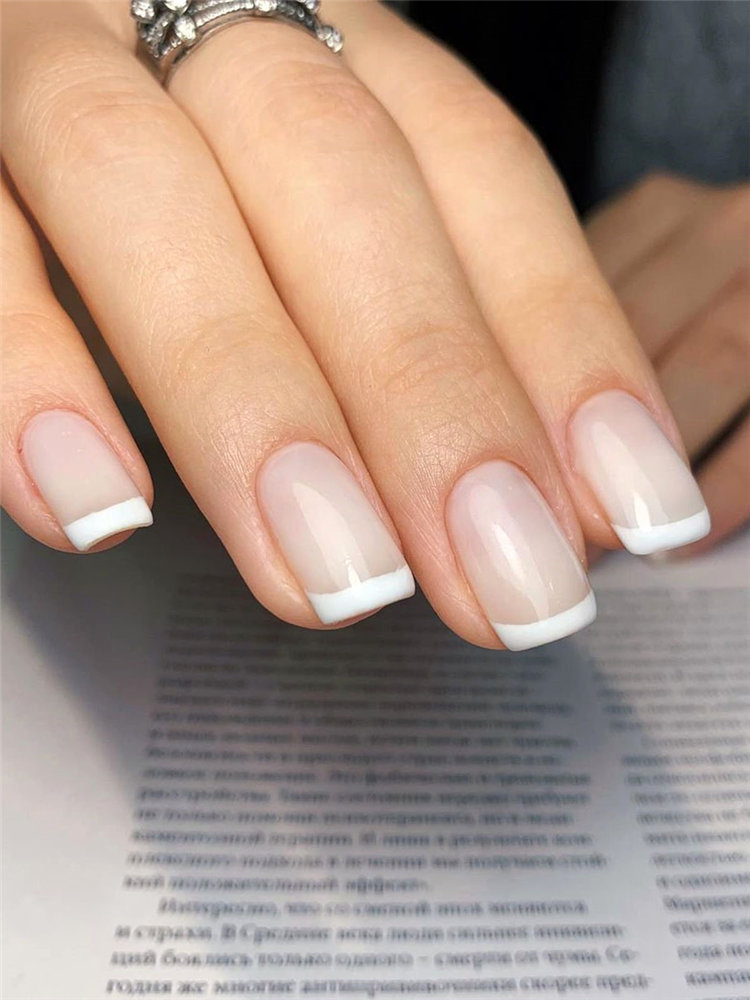 Source:@gubba.msk
26. White and yellow almond nails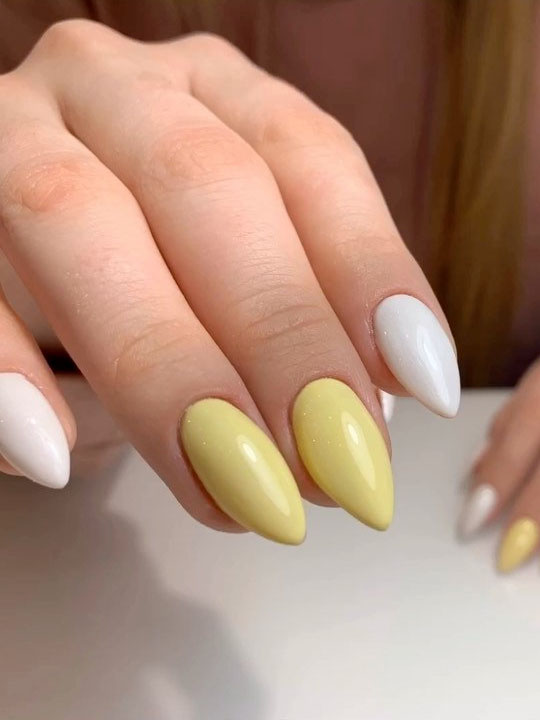 Source:@gubba.msk
27. White nails with rainbow design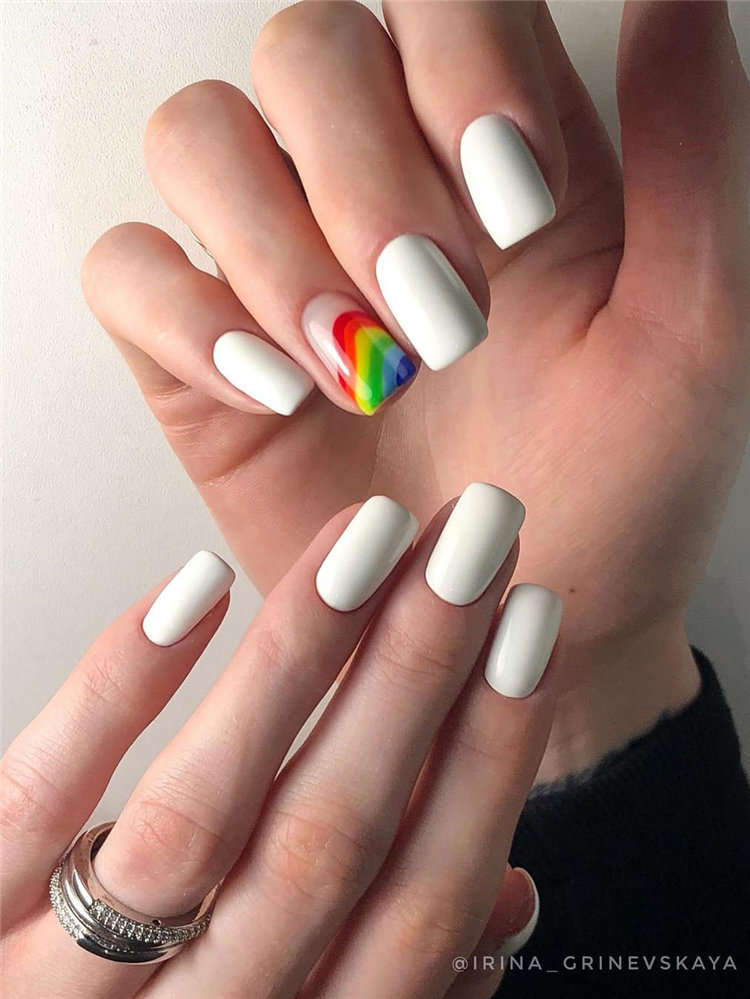 Source:@irina_grinevskaya
28. Line nail designs simple
Source:@dailynailspa
29. Glitter white nails white marble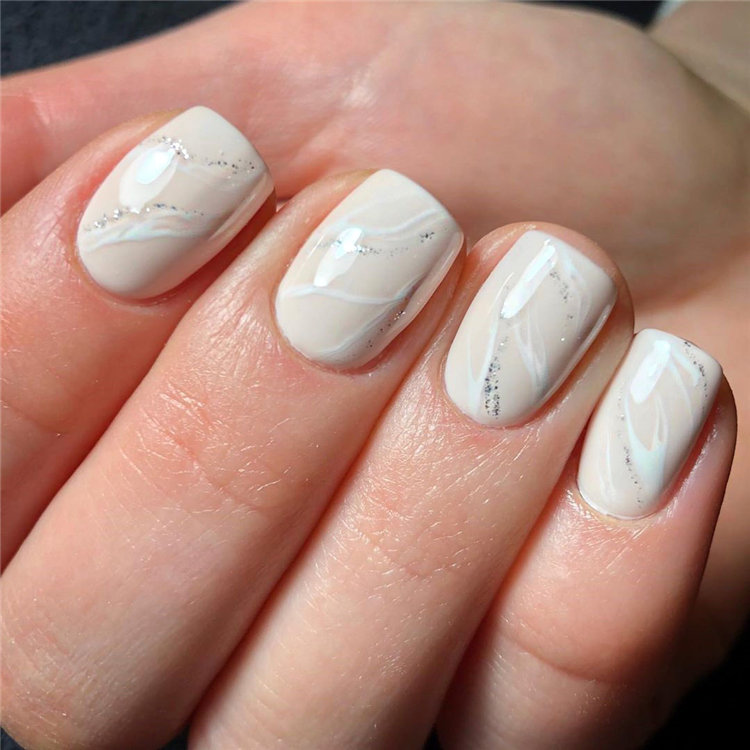 Source:@dailynailspa
30. Lright long white nails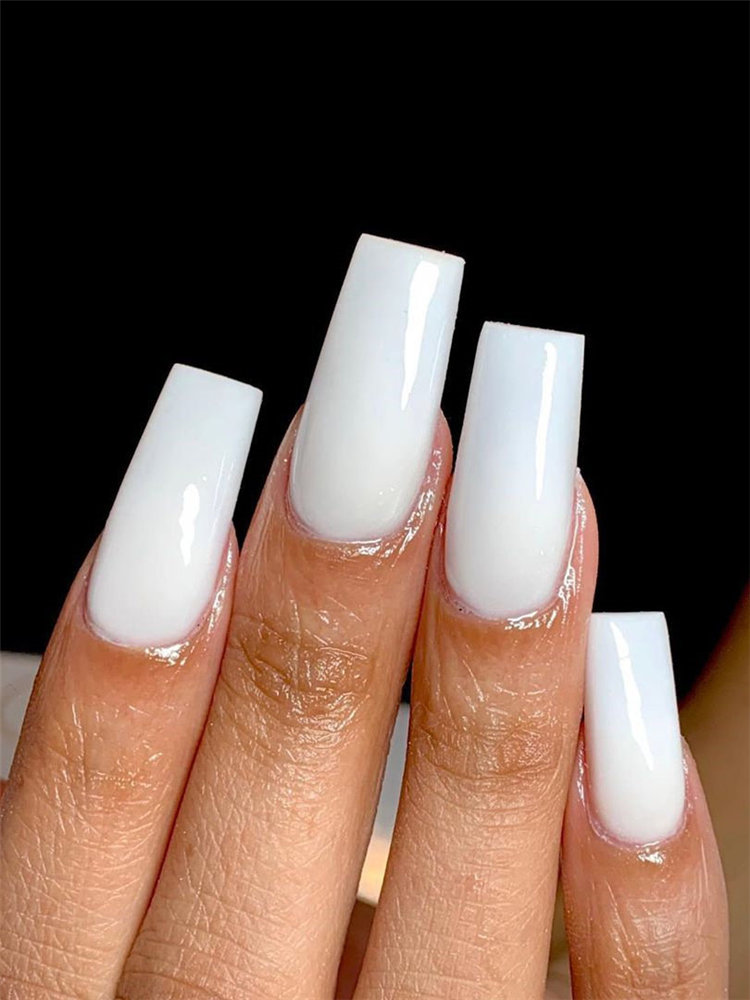 Source:@nailchic.madi
These white nails are so classy and stylish that you will love them all. If you are looking for beautiful nail designs which are suitable for you, you can browse our website from time to time.