Tattoos are powerful expressions of personal identity and have become increasingly popular among women. In this blog post, we will explore meaningful women tattoo ideas across different styles, including arm tattoos, back tattoos, flower tattoos, quote tattoos, and symbol tattoos. These designs go beyond mere aesthetics, carrying deep significance and serving as reminders of strength, inspiration, and self-expression.
Arm Tattoos:
Arm tattoos provide a canvas for women to showcase their individuality and strength. From delicate floral designs wrapping around the forearm to intricate mandalas or geometric patterns adorning the upper arm, arm tattoos offer endless possibilities. Consider incorporating empowering symbols like arrows or warrior goddesses, showcasing your resilience and determination.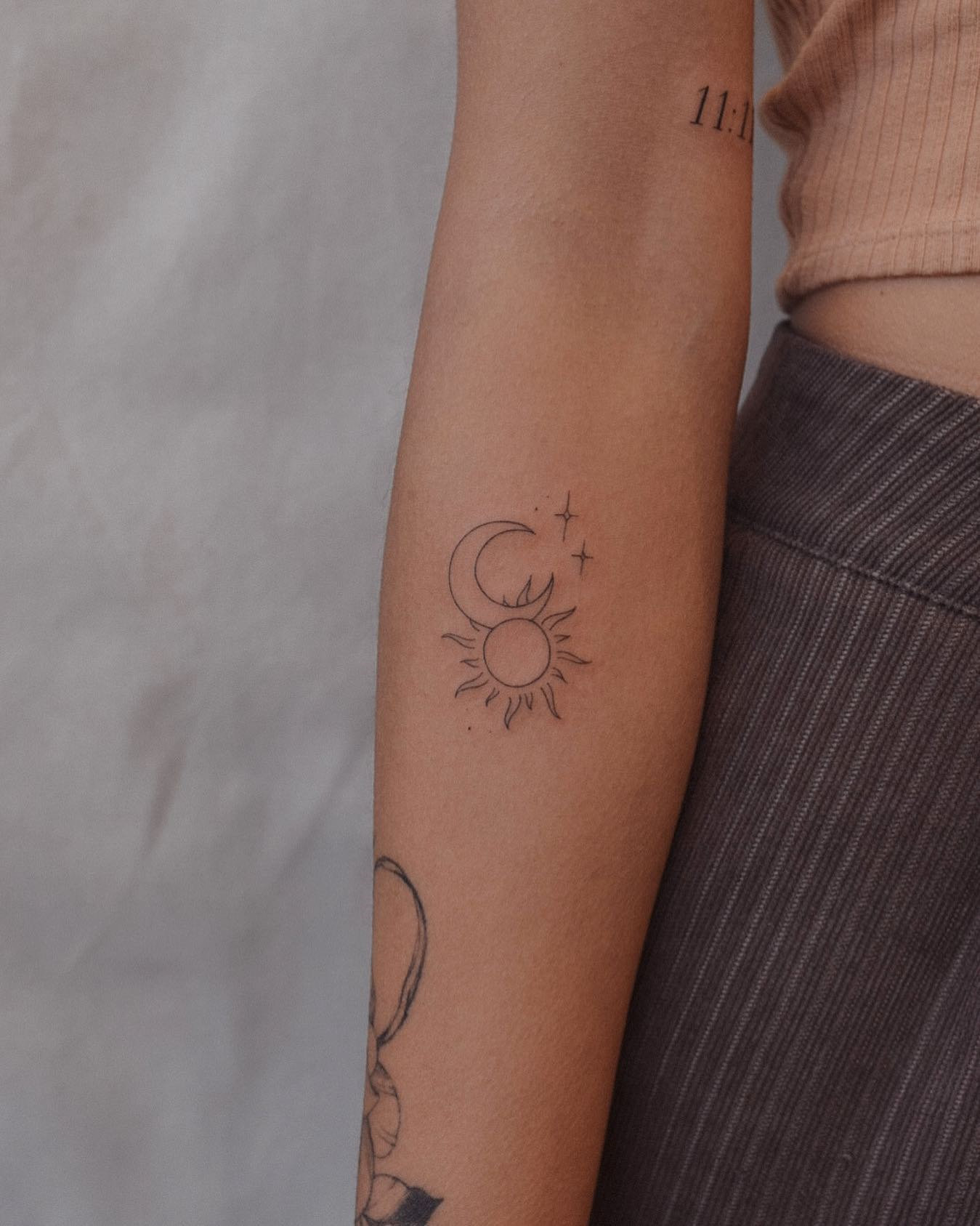 Source:@tavi_tattoo
Back Tattoos:
Back tattoos offer a larger space for women to express their creativity and tell their unique stories. A popular choice is a large floral design cascading down the spine, symbolizing growth, beauty, and femininity. For a touch of mystery, consider a celestial-themed tattoo featuring stars, moons, or galaxies. The back serves as a stunning backdrop for larger quotes that hold special meaning or intricate symbolic designs.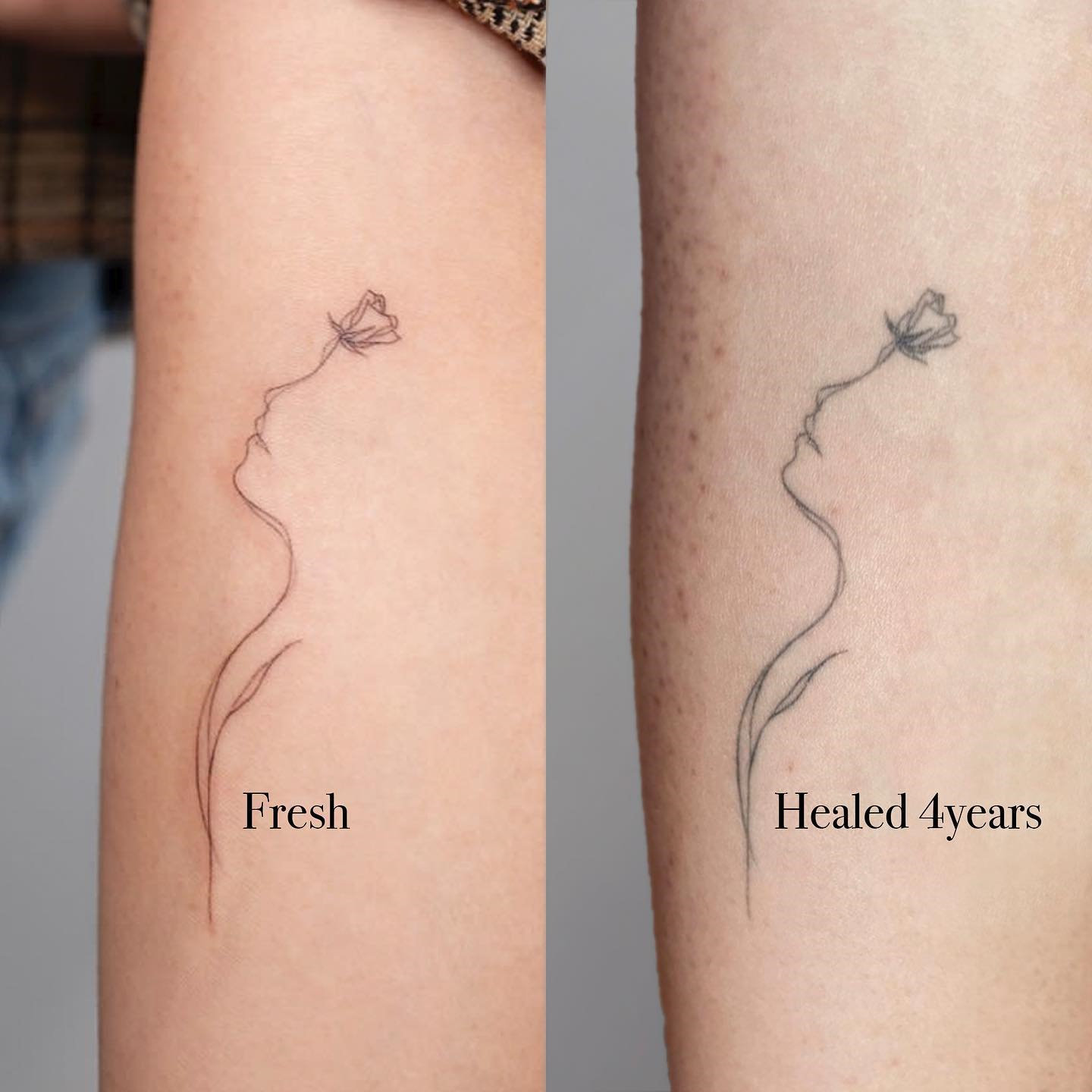 Source:@pauline.son
Flower Tattoos:
Flowers have long been associated with femininity, beauty, and growth. Women often choose flower tattoos to represent various emotions, stages of life, or personal connections. Roses symbolize love and passion, while lotus flowers represent spiritual enlightenment and rebirth. Sunflowers exude warmth and joy, and cherry blossoms symbolize the transience of life. Choose a flower that resonates with your personality and journey.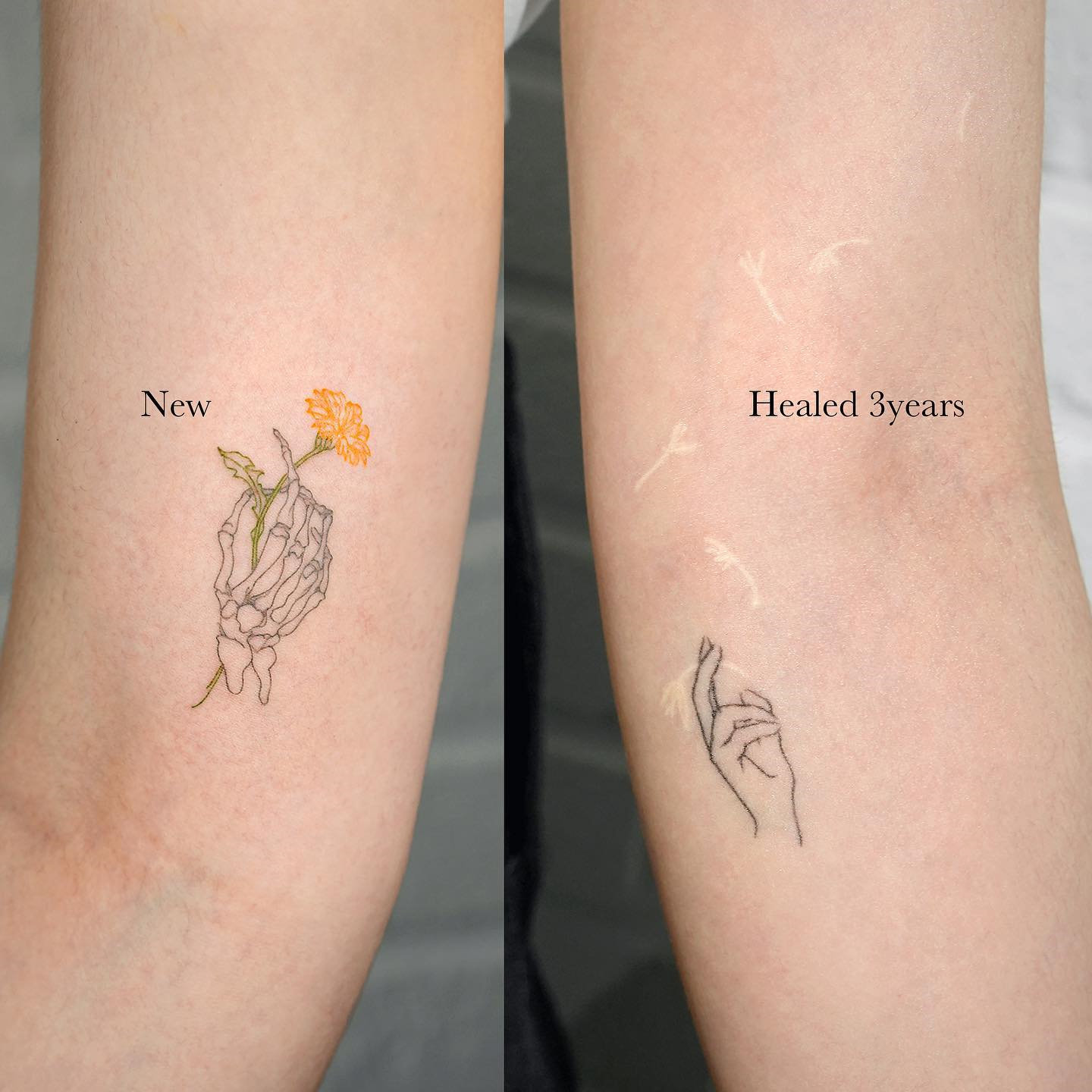 Source:@pauline.son
Quote Tattoos:
Inspirational quotes have the power to motivate and uplift, and many women choose to immortalize meaningful words on their bodies. Consider quotes that resonate with your life philosophy or evoke a particular emotion. Place them along the inner forearm for a constant reminder, or across the collarbone for a subtle yet impactful statement. Popular choices include phrases like "She believed she could, so she did," "Be fearless," or "Nevertheless, she persisted."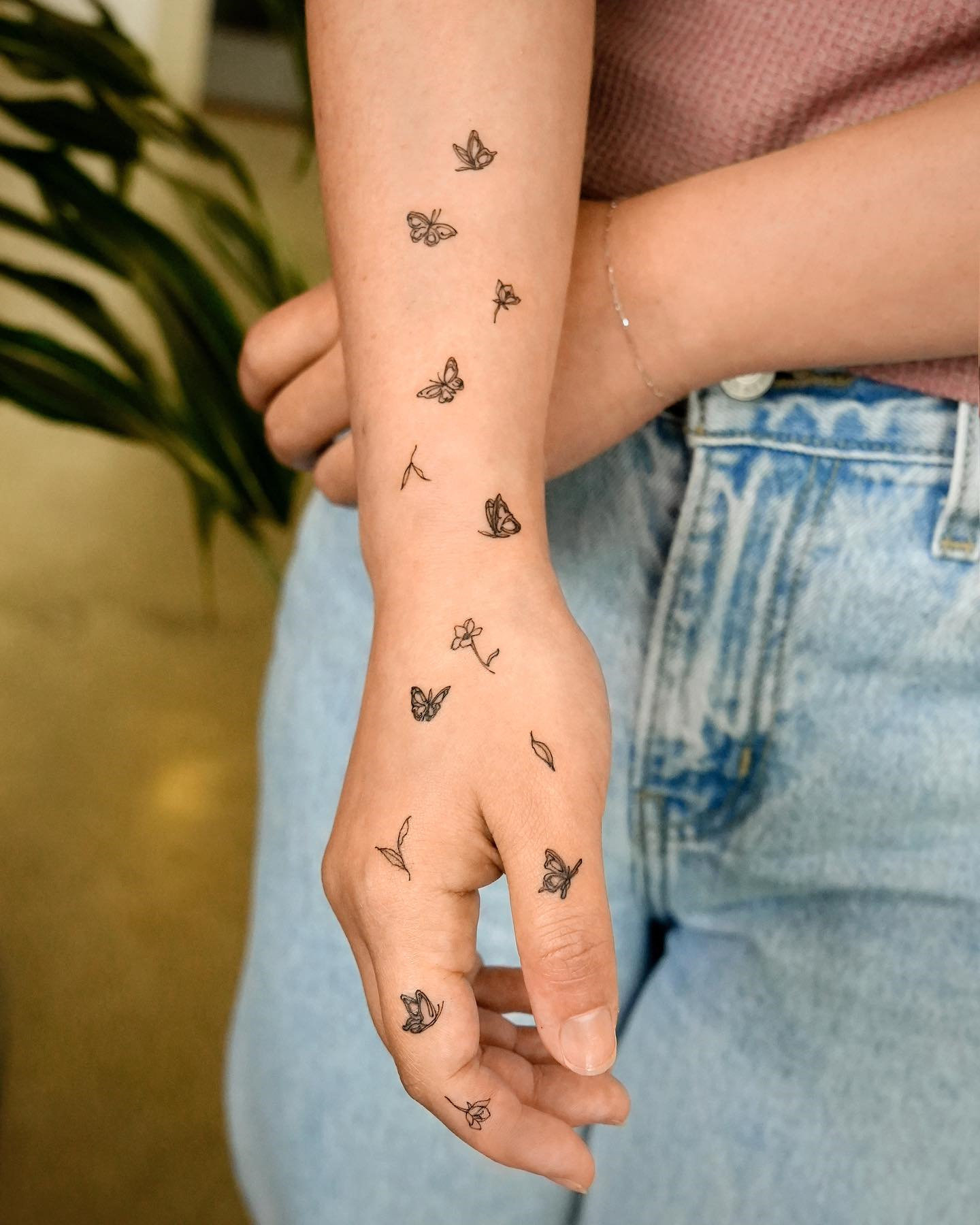 Source:@pauline.son
Symbol Tattoos:
Symbol tattoos hold immense personal significance, representing values, beliefs, or personal experiences. One popular symbol is the semicolon, which represents mental health awareness and resilience. Others choose the infinity symbol to signify eternal love or a meaningful connection. Celtic knots, hamsas, or yin and yang symbols are also common choices, representing balance, protection, and spirituality. Let the symbol you choose reflect your journey and the qualities you hold dear.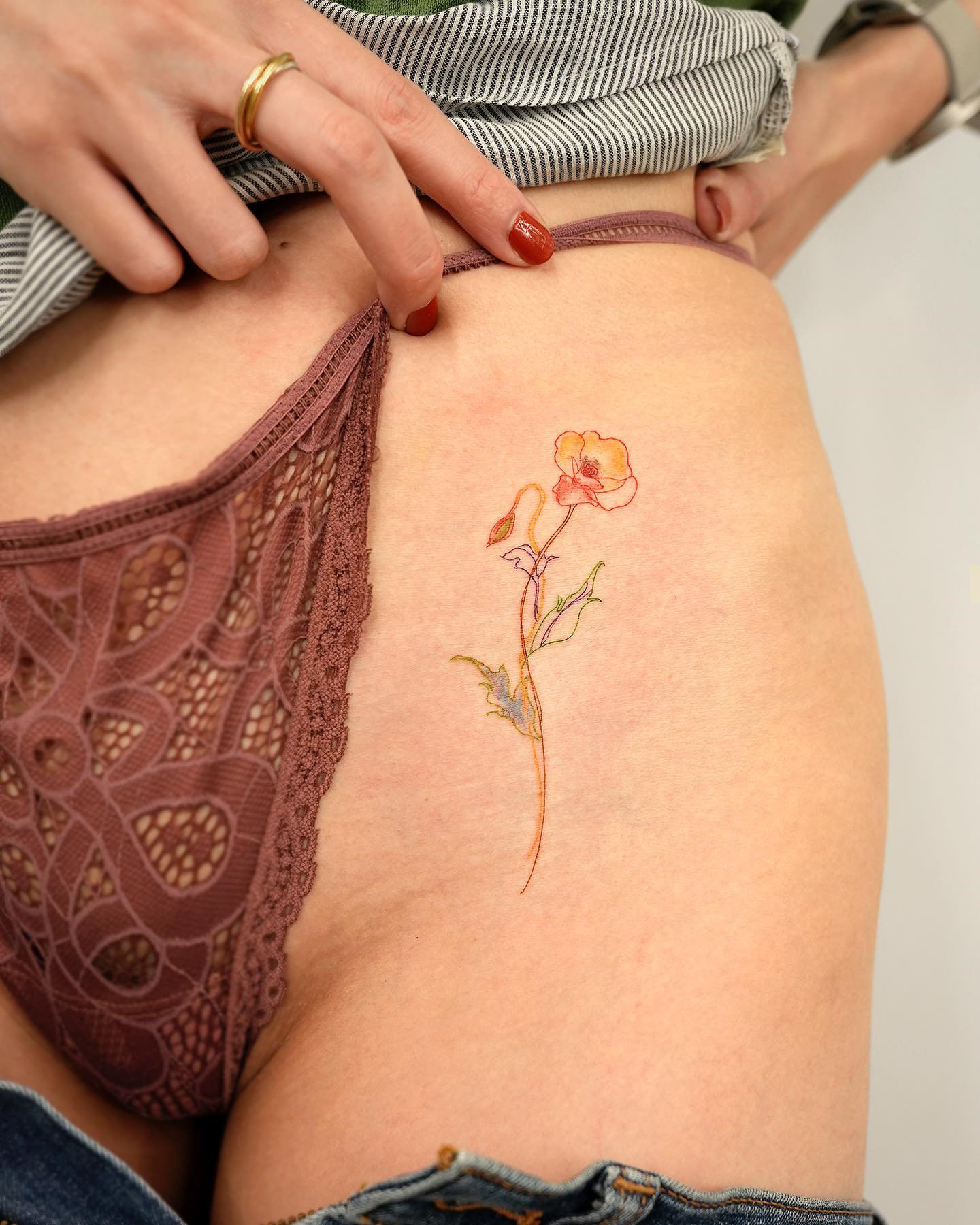 Source:@pauline.son
Women's tattoo ideas encompass a wide range of meaningful designs that celebrate empowerment and self-expression. From arm tattoos that symbolize strength to back tattoos that tell intricate stories, flower tattoos that reflect femininity and growth, quote tattoos that inspire and motivate, and symbol tattoos that hold personal significance, the options are as diverse as the women who wear them. When choosing a tattoo, remember to select a design that holds deep meaning to you, and let it serve as a constant reminder of your journey, values, and aspirations.