Lavender is a rich purple-blue flower. It is as romantic as its location. This kind of flower born in Provence, France.
Lavenders are popular with the fashion community because they have many romantic and beautiful meanings. Lavender has great connotation, which implies the correct attitude to life. Lavender has always been regarded as a symbol of purity, purity, protection, gratitude and peace. Lavender also means "waiting for love."
Lavender are one of the popular tattoo designs. A lavender can symbolize marvel, romance, waiting for love and more. If you are thinking about choosing a rose tattoo design, then this is the place to be. We have found 30 beautiful and small lavender tattoos. So, take a look and see which stunning lavender is perfect for you.
Lavender tattoos in girls are most often located in a place where they are invisible or hidden under clothing. For example, on the ribs, back, wrist. They are small in size, sometimes part of a painted bracelet, flower bouquet or other design.
Scroll down for some lavender tattoos inspiration, try these flower tattoos and share them with us!
21. Cute lavender on shoulder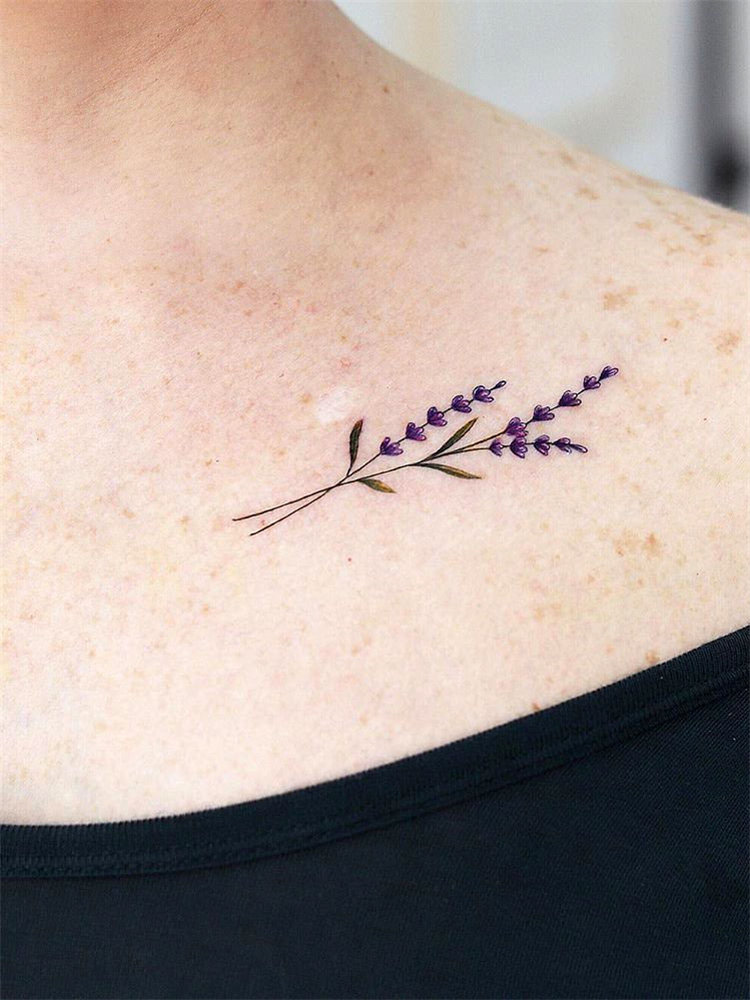 Source:@hnnhtattoo
22. Pretty lavender on shoulder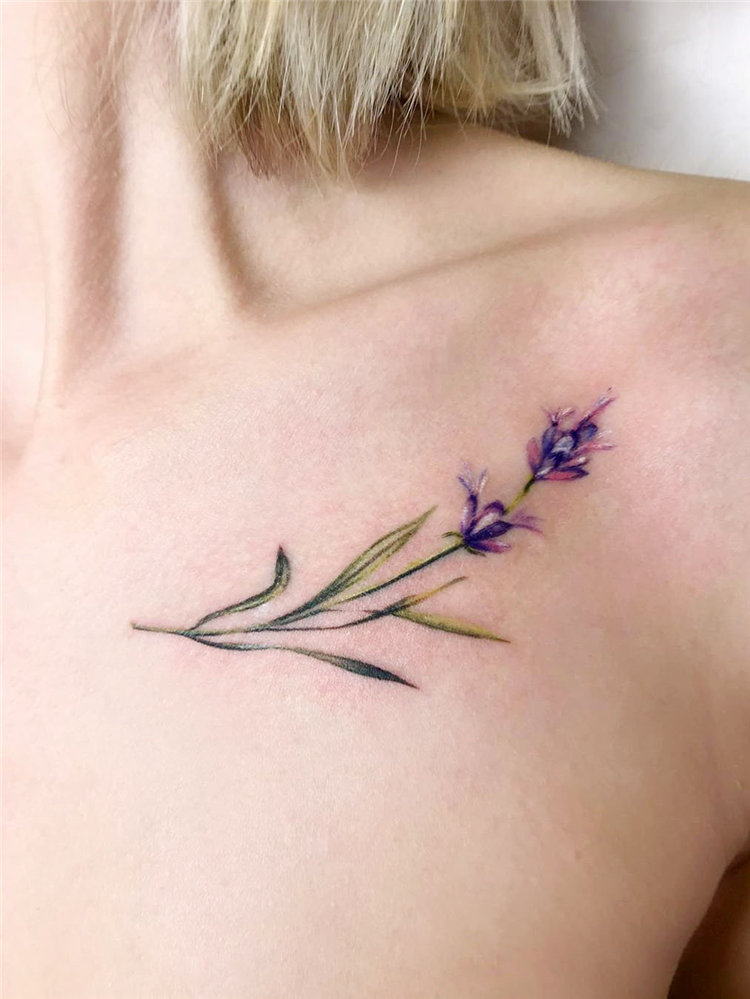 Source:@marina_tattoo_dp
23. Lavender tattoo on ribs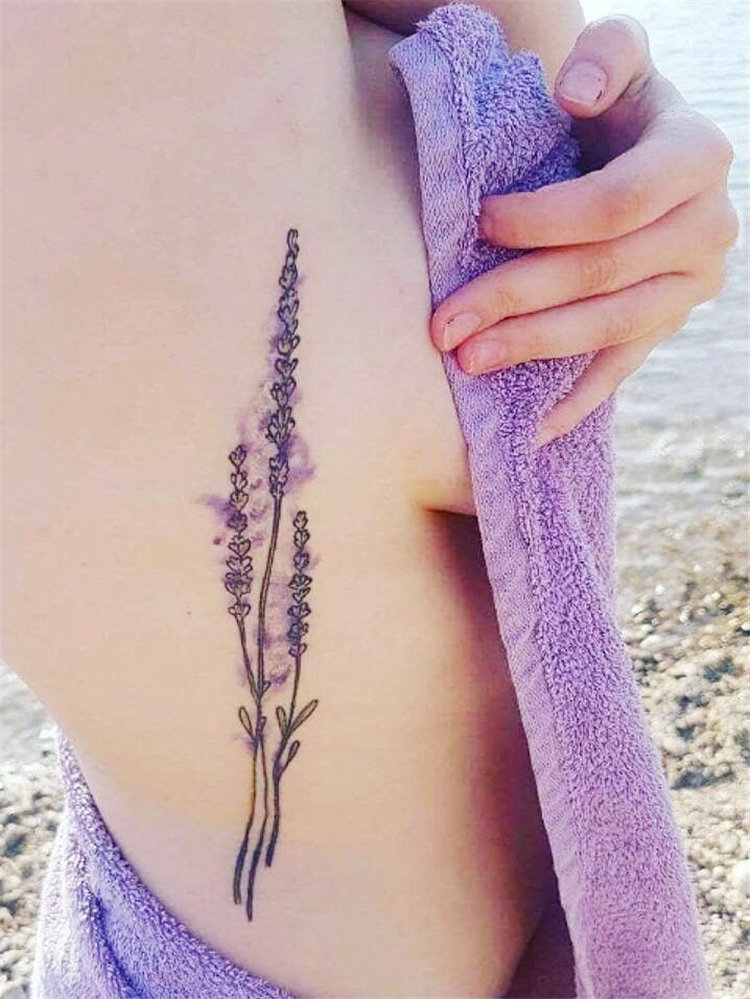 Source:@streda_kerku_dat_treba
24. Bluebells and lavender tattoo arm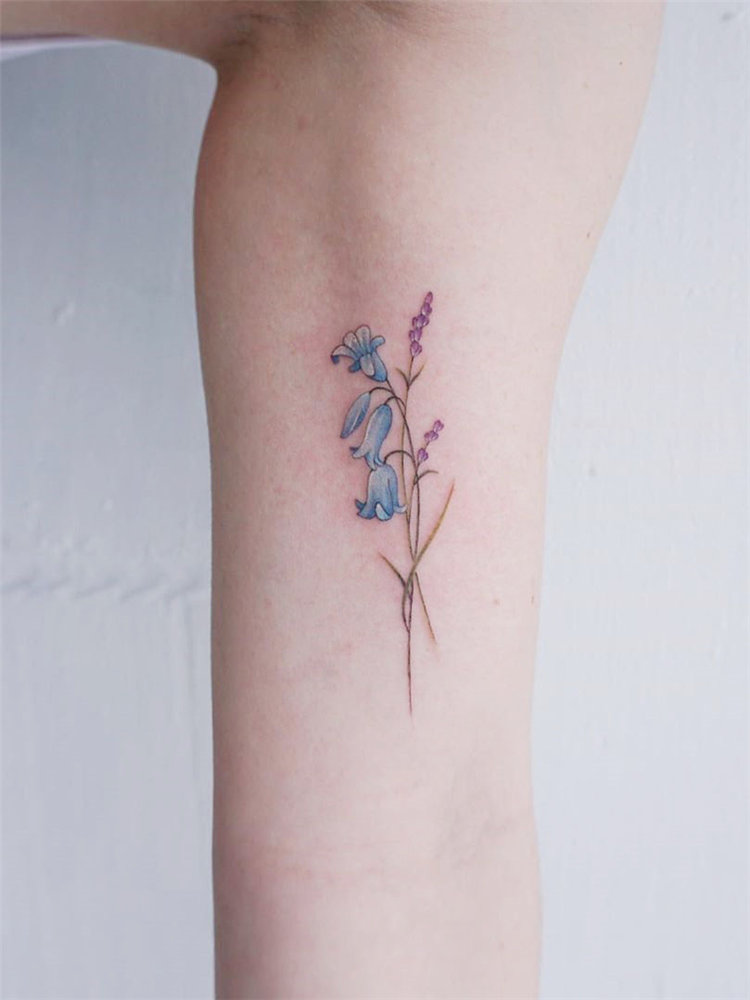 Source:@miamelleo_tattoo
25. Lavender tattoo for couple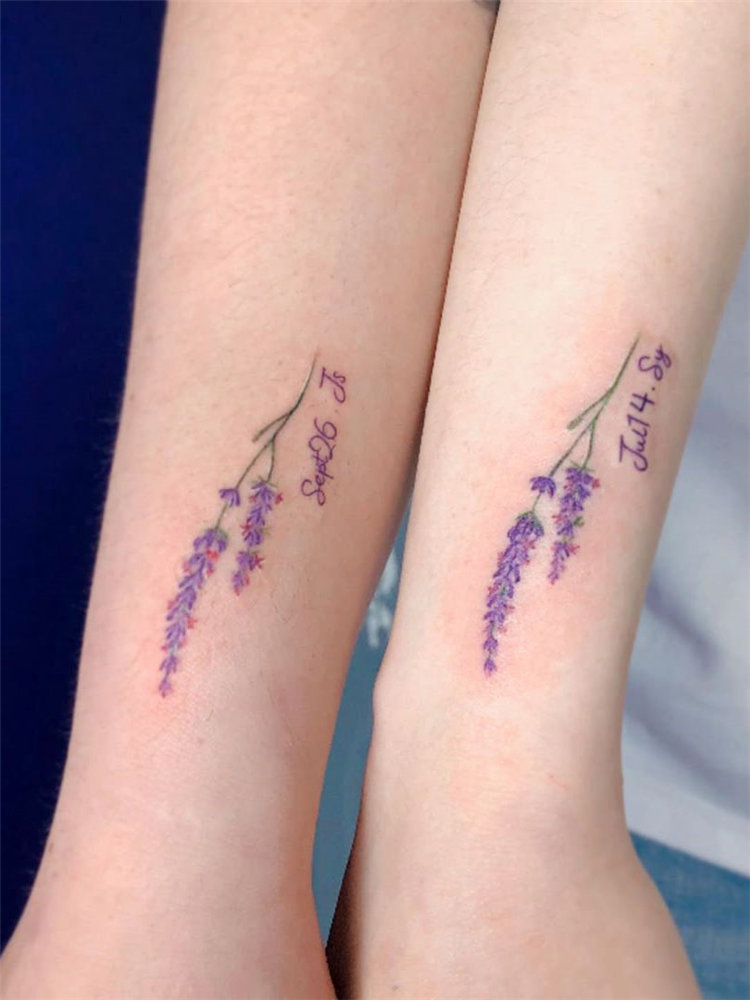 Source:@tattooist_veni
26. Easy lavender tattoo design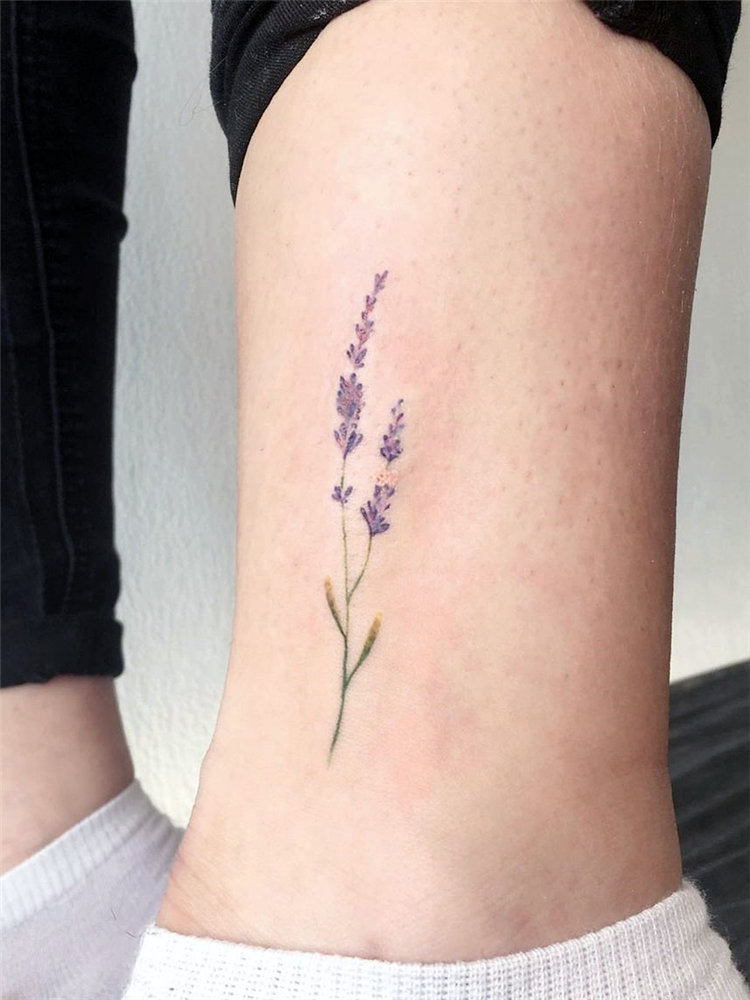 Source:@manila__tattoo
27. Watercolor lavender tattoo ideas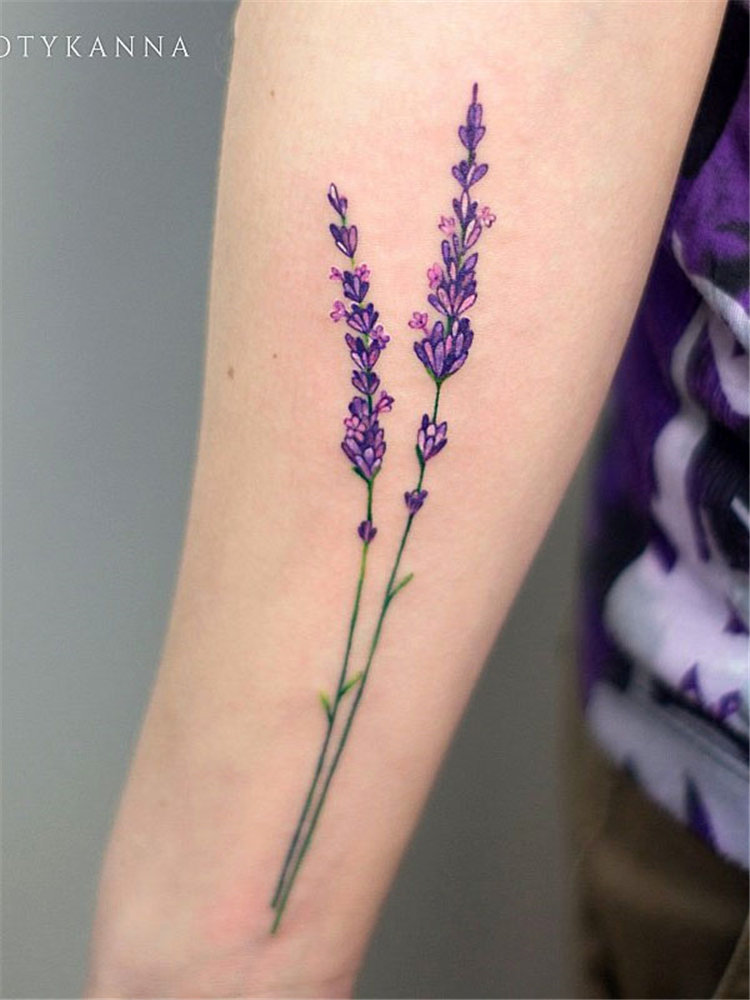 Source:@drawinkscomrus
28. Lavender tattoo meaning tatoo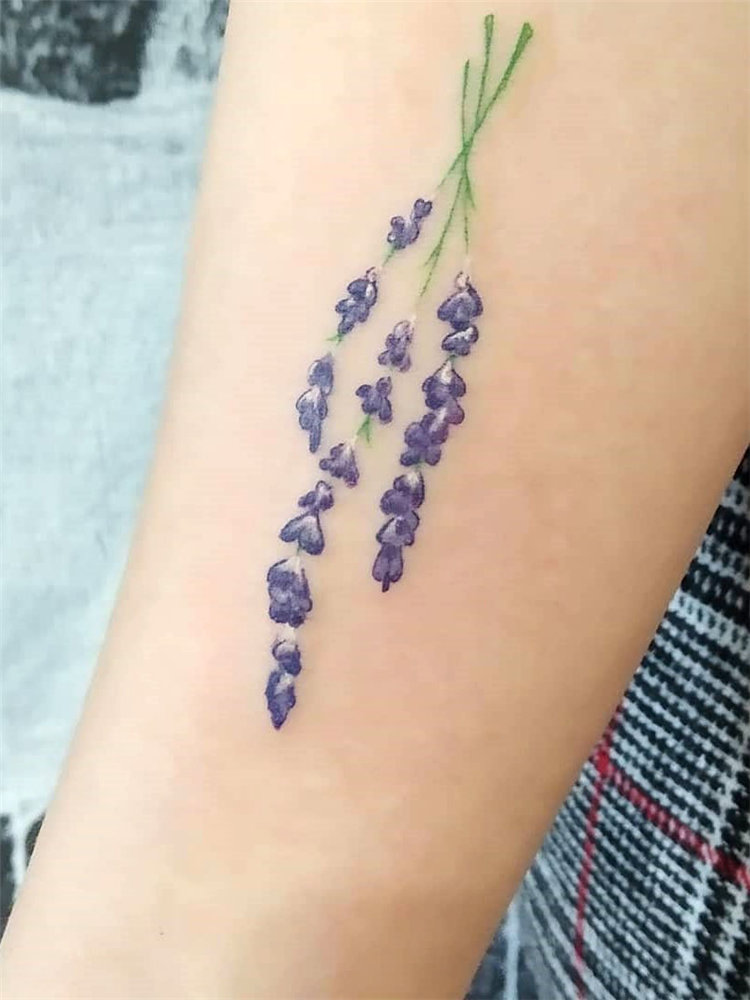 Source:@maxim_tattooer
29. Purple flower tattoo lavender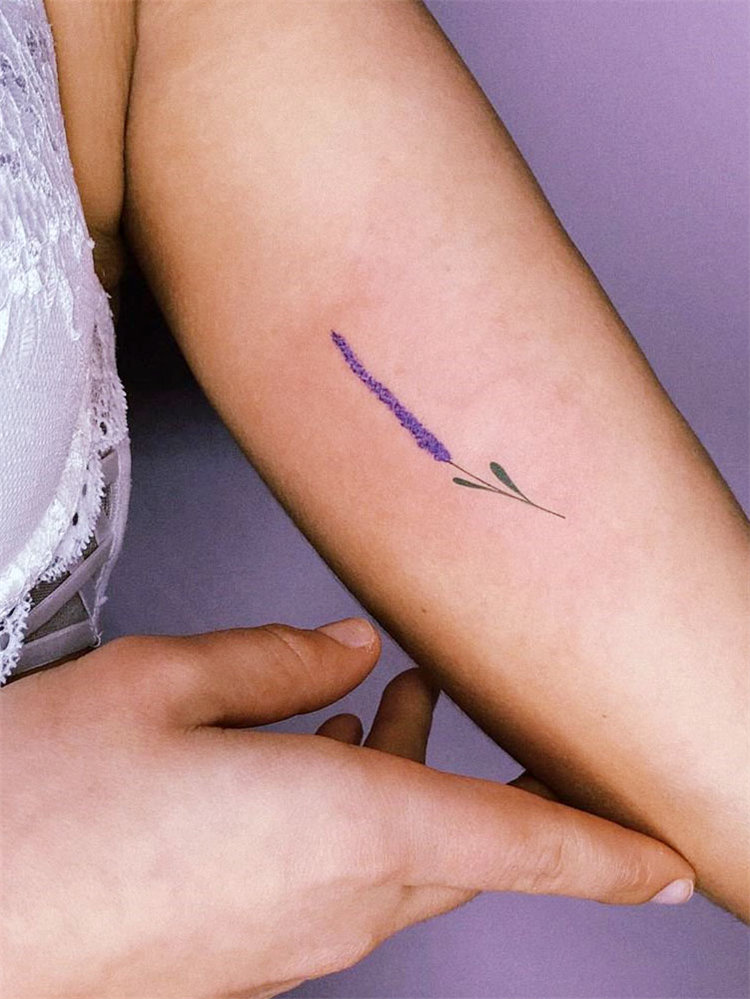 Source:@ceva.tattoo
30. Lavender wreath tattoo design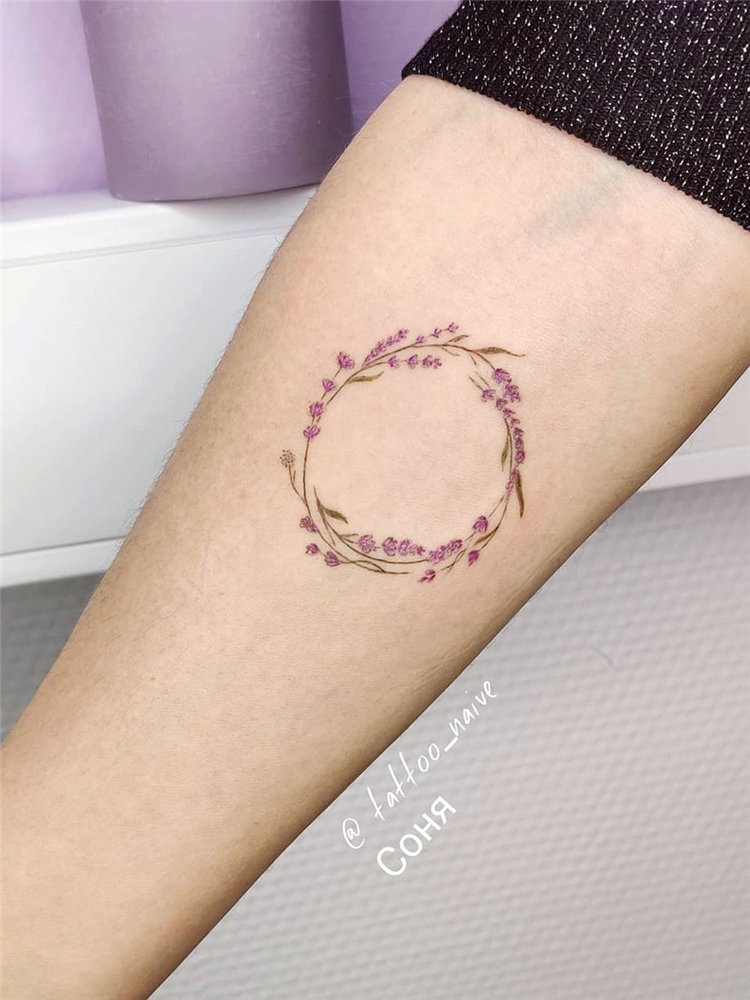 Source:@tattoo_naive
These lavender tattoos ideas are so beautiful and cute that you will love them all. If you are looking for tattoos design which are suitable for you, you can browse our website from time to time.