One of the most popular nail art is black manicure and is popular among girls and women of different ages. Black manicure is suits any style and type of clothing and suit any occasion. To give you some black manicure inspiration, we have found 25 edgy black nails ideas.
In this post, you will find different shape and style black nail art. If you like gorgeous nail art and can it be decorated with rhinestone, sequins and sticker also covered glitter powder. Take a look and find your next nails style.
Scroll down for some nails with black inspiration, try these awesome nail ideas and share them with us!
1. Black, White and Gray Nails
The classic combination of black, white and gray colors can be used to create a stylish manicure. Shiny stars will become a bright highlight of nail design. This manicure looks great on short nails.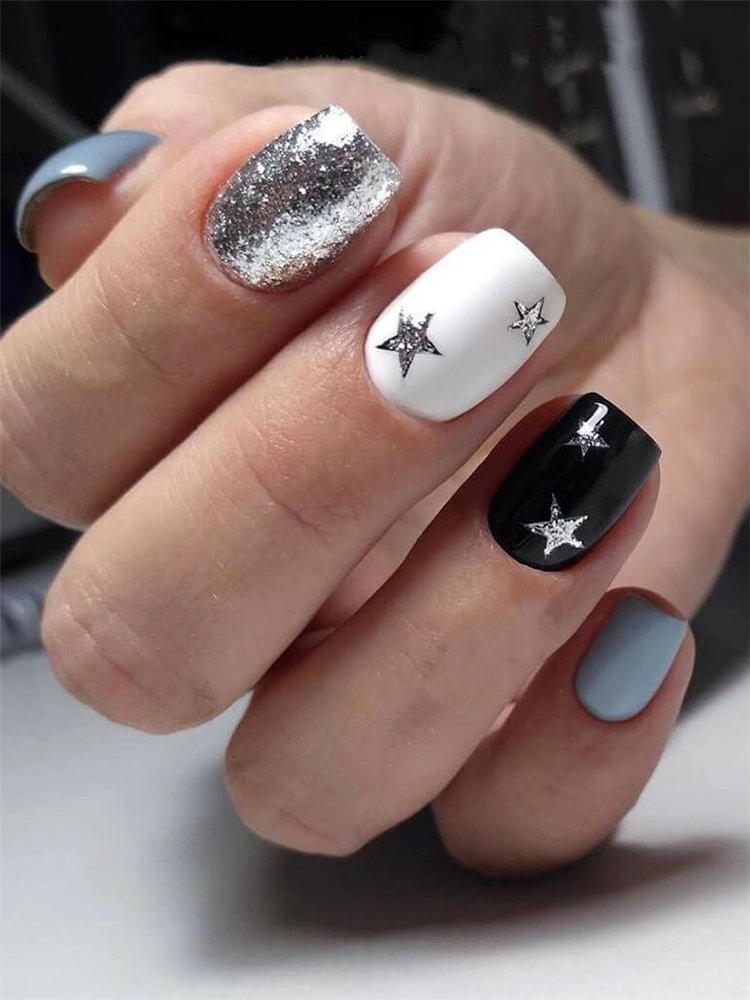 2. French Nails With Black and Silver Tip
This is a french nails with balck and silver tips, will create a elegant manicure. Ring and middle fingers nails decorated with rhinestones. A simple and at the same time exquisite manicure will be a great addition to a beautiful evening dress.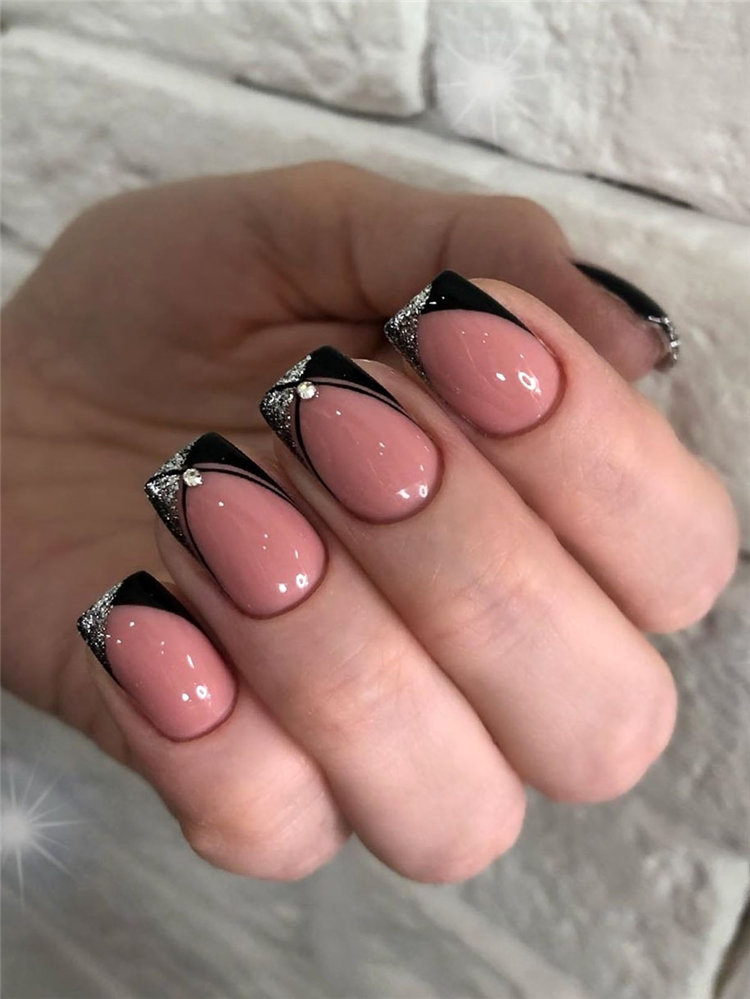 3. Leopard Print Nails and Black Nails
Black nail art will never go out of fashion, If you have not tried it yet, then it's very vain. Leopard print nails is the fashion manicure. Come to us and try! We promise you to like it!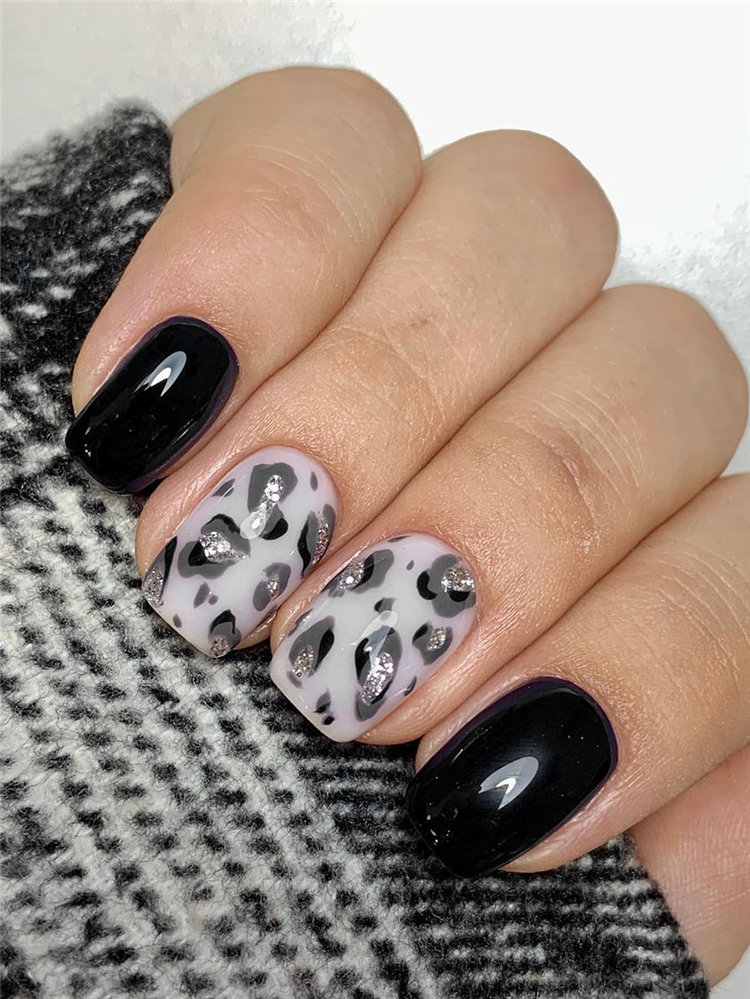 4. Black Almond Nails with Leaves
The next manicure is a almond nails. Middle finger and ring finger is mixed design of black, grey and white with leaves nails.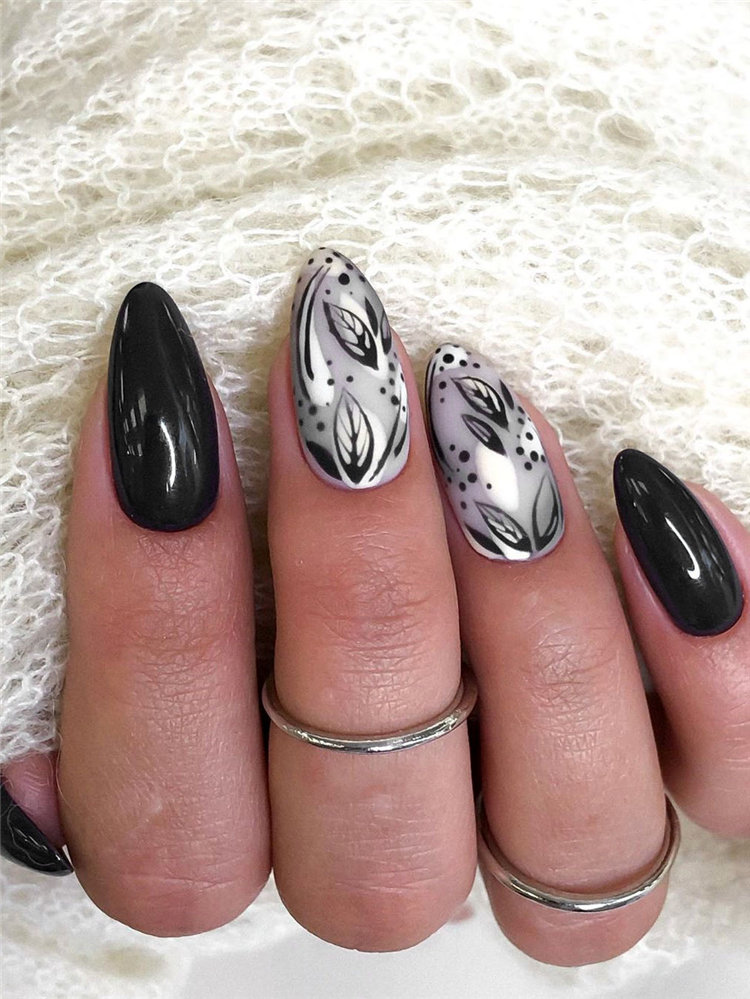 5. Black and Red Nails with Silver Powder
The next manicure is mixed design of black and red nails, on black tips with Silver Powder.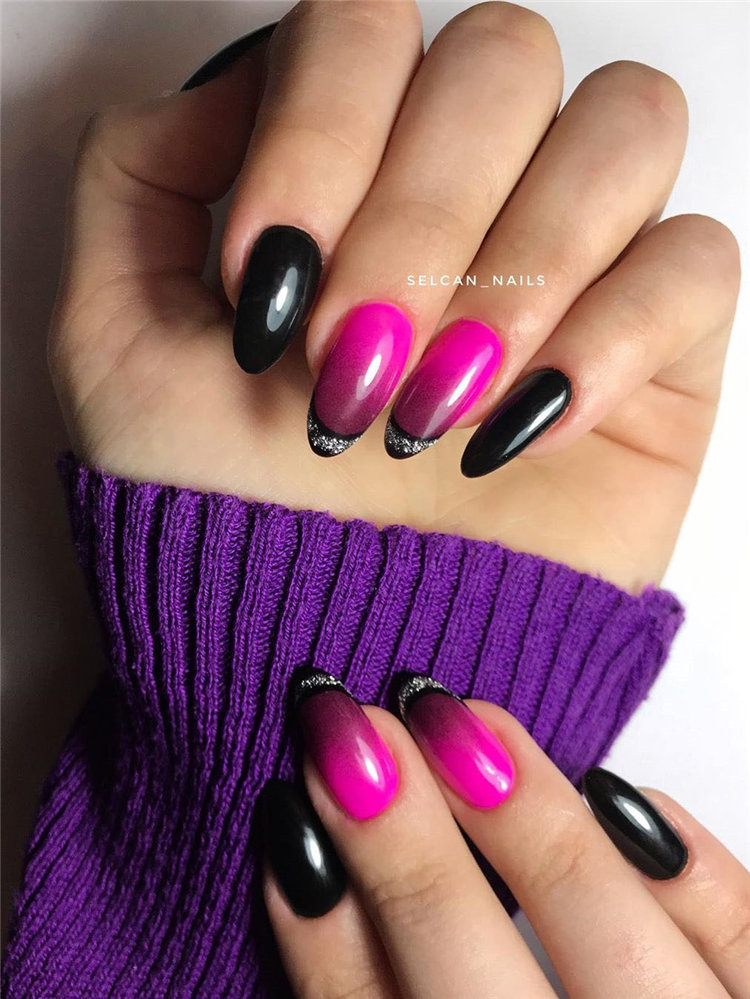 6. Classy French Nails with Black Tip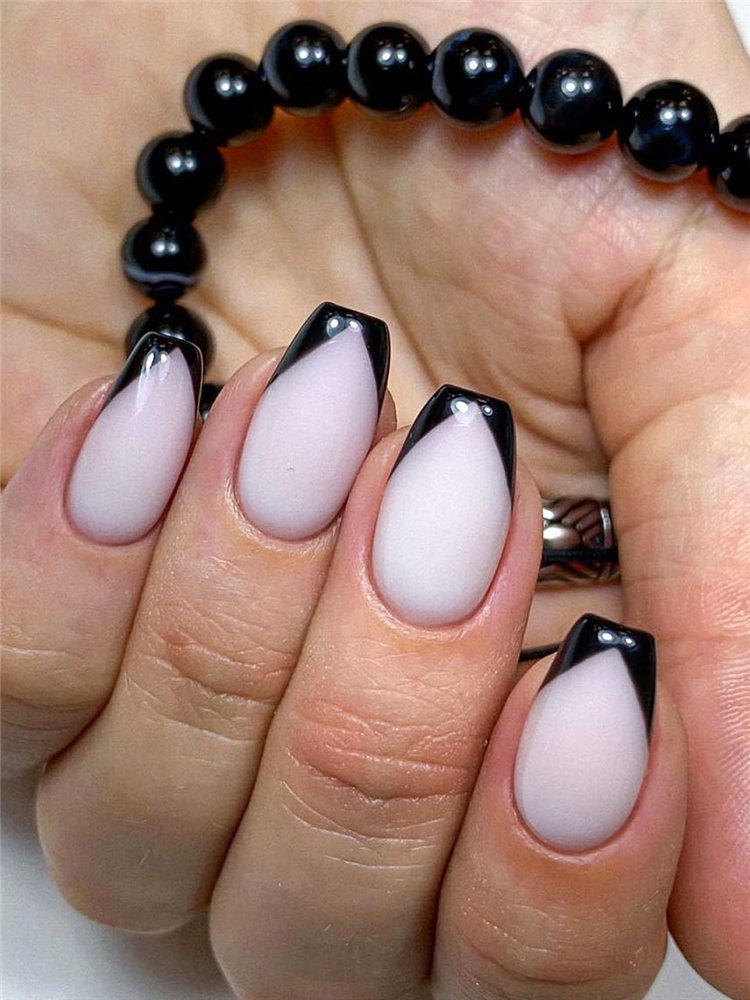 7. Matte Black Nails and a White Nail art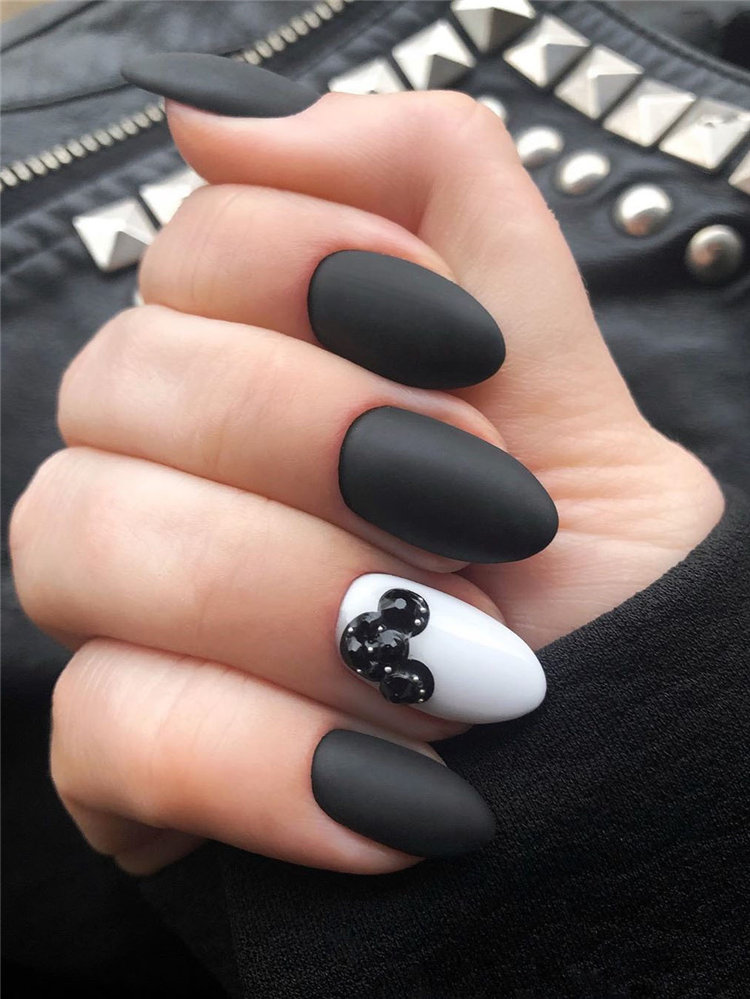 8. French manicure with Black Tip
French manicure looks classic on any nails. Such a design will appeal to creative girls. The basis of manicure is nude. Smiles are painted in black. With a accent nail and decorated with rhinestones.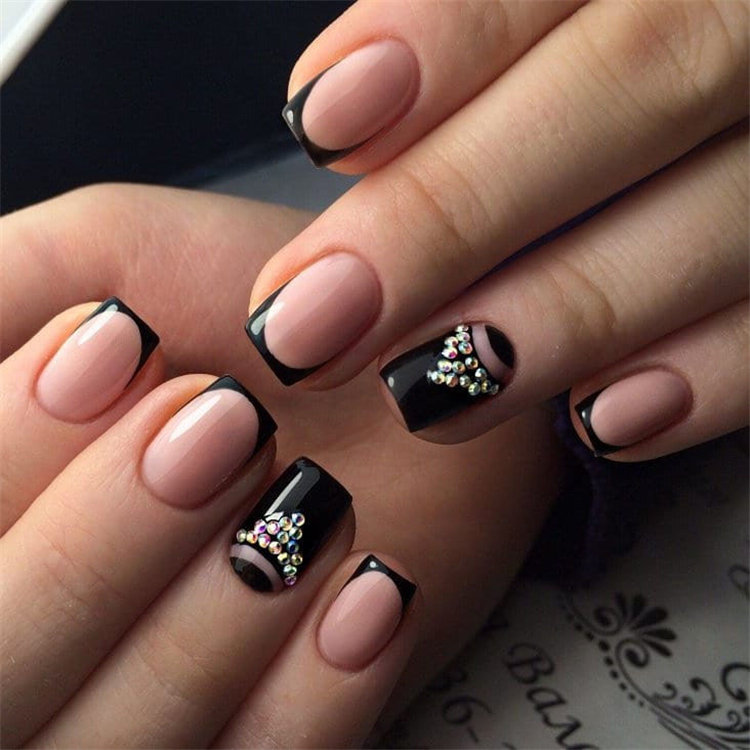 9. Glossy Black Nails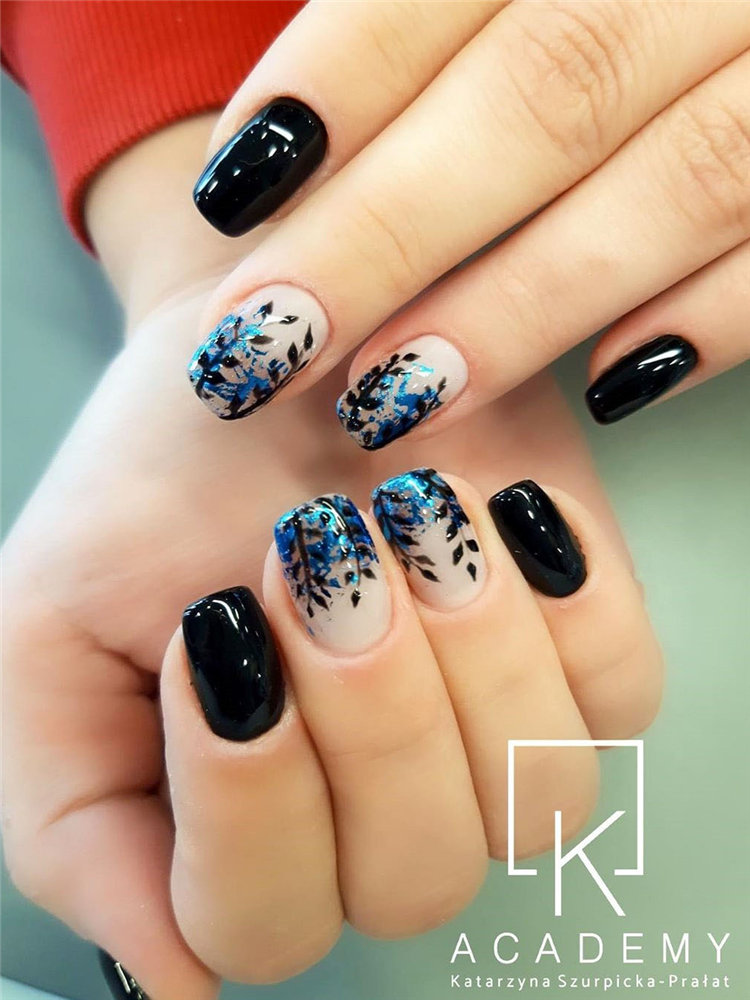 10. Matte Black Nails with Blue Leaves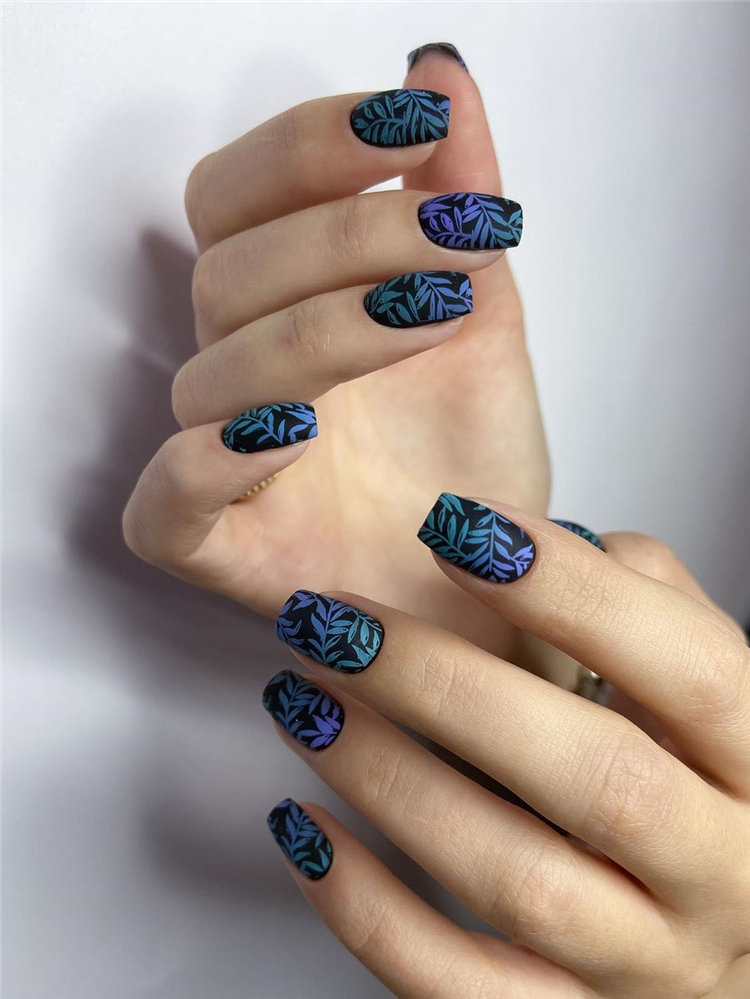 These black nails designs are so elegant and stylish that you will love them all. If you are looking for black nails ideas which are suitable for you, you can browse our website from time to time.