One of the most popular nail art is black manicure and is popular among girls and women of different ages. Black manicure is suits any style and type of clothing and suit any occasion. To give you some black manicure inspiration, we have found 25 edgy black nails ideas.
In this post, you will find different shape and style black nail art. If you like gorgeous nail art and can it be decorated with rhinestone, sequins and sticker also covered glitter powder. Take a look and find your next nails style.
Scroll down for some nails with black inspiration, try these awesome nail ideas and share them with us!
11. Black Shaort Nails and Glitter Nails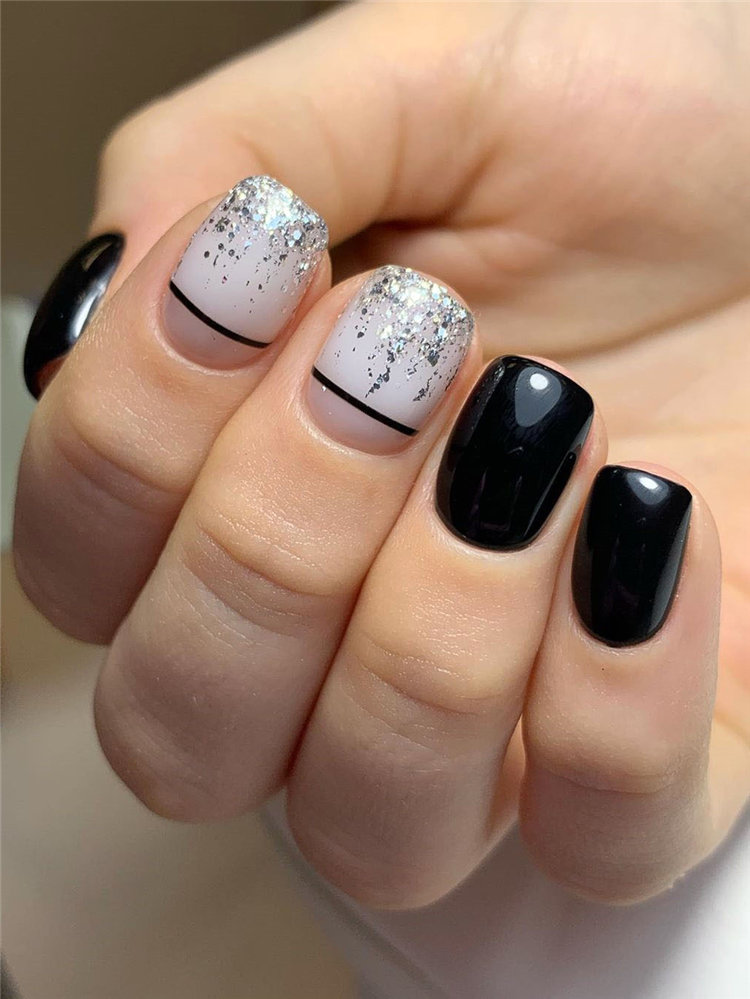 12. French Mmanicure with Black Smiles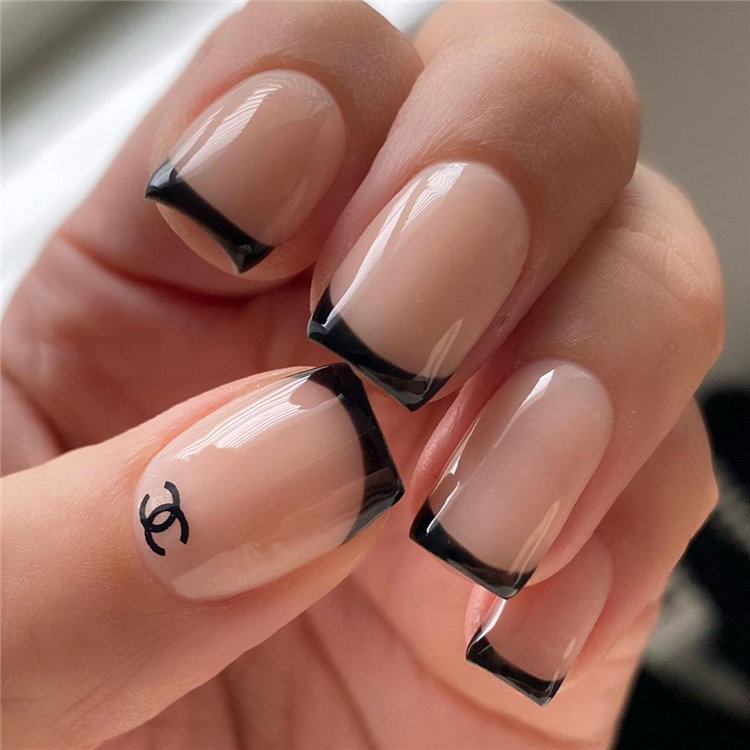 13. Long Coffin Nails Mixed of Nude and Black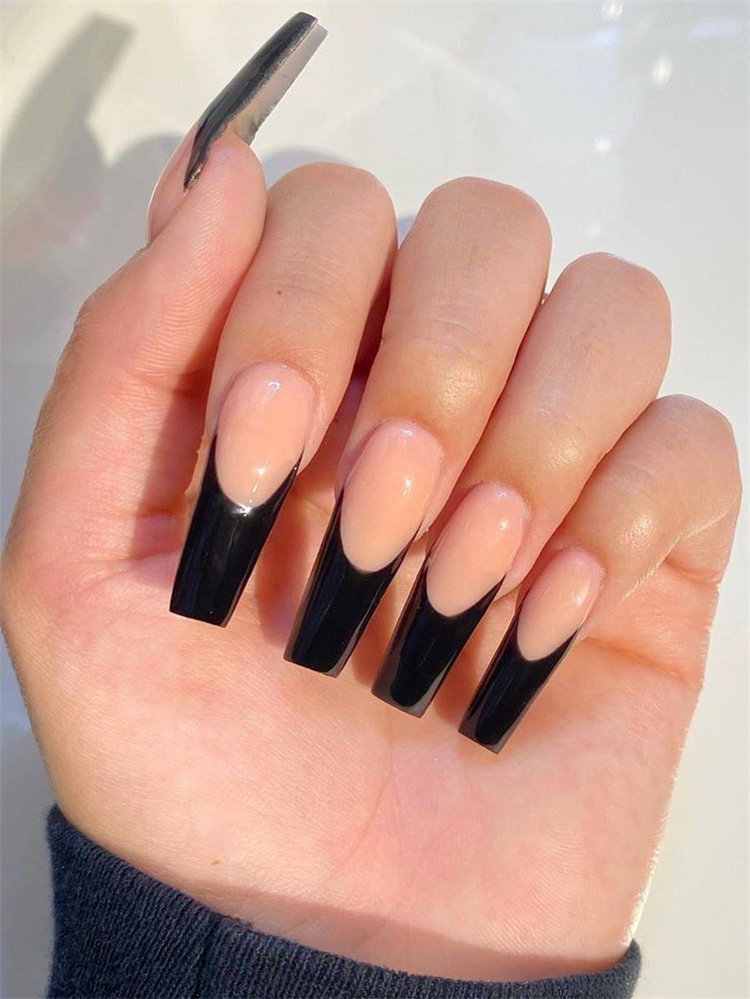 14. Matte Square Nails with Black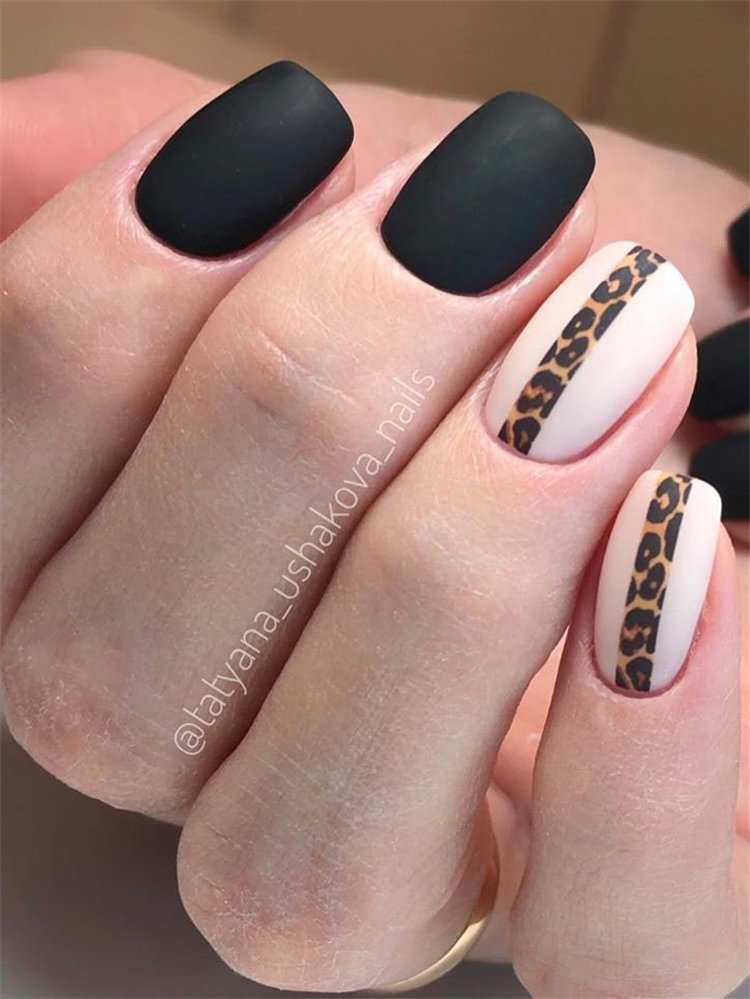 15. Matet Black Nails and With Marble Nails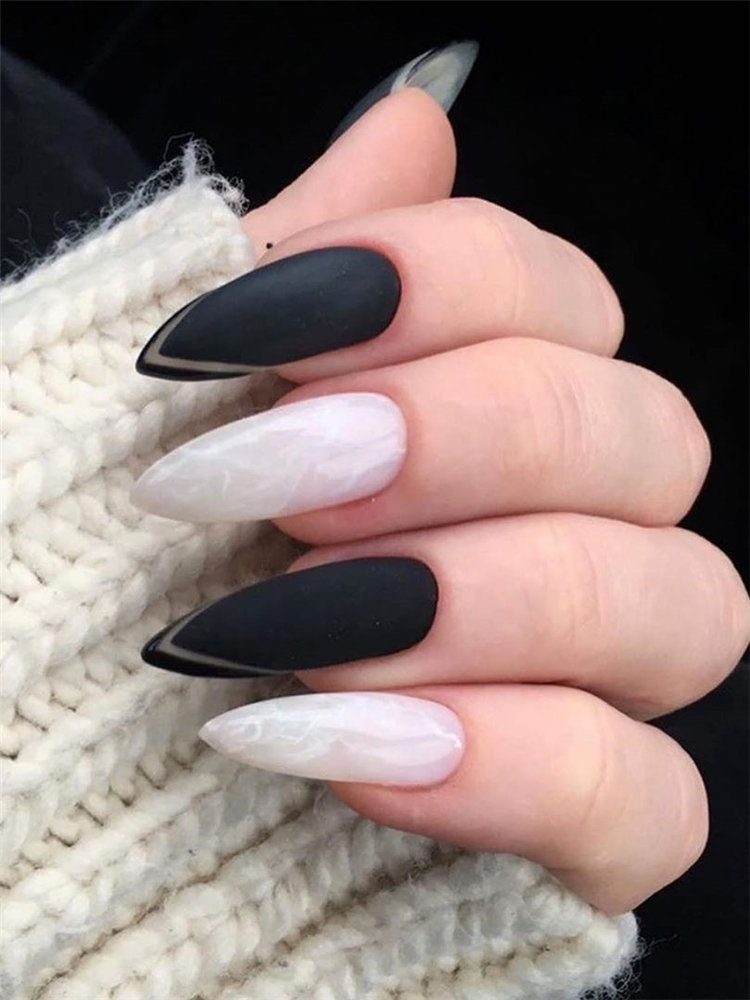 16. Black Nails + Nude Nails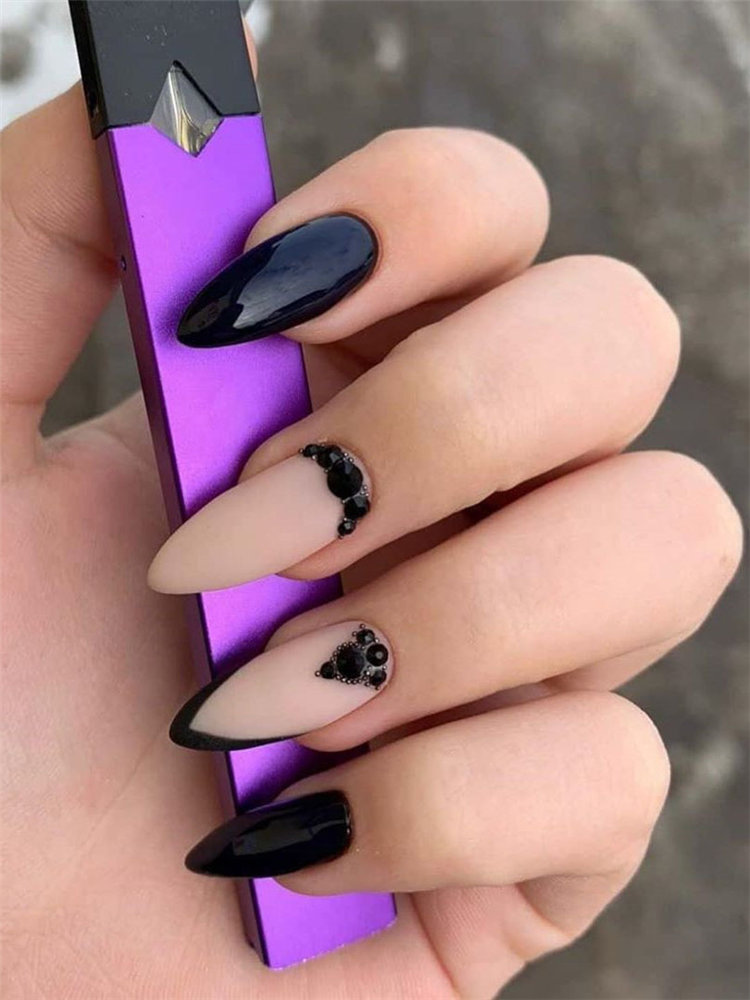 17. Simple Matet Black Nails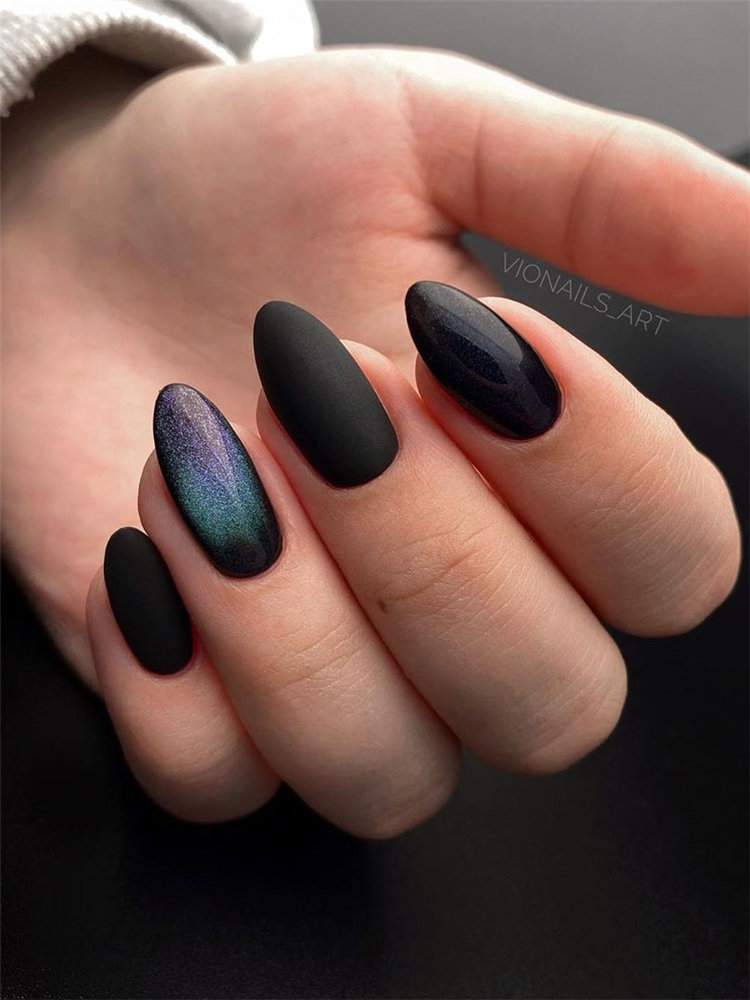 18. Matte Black Nails and Black Marble Nails and Flame Nail Ideas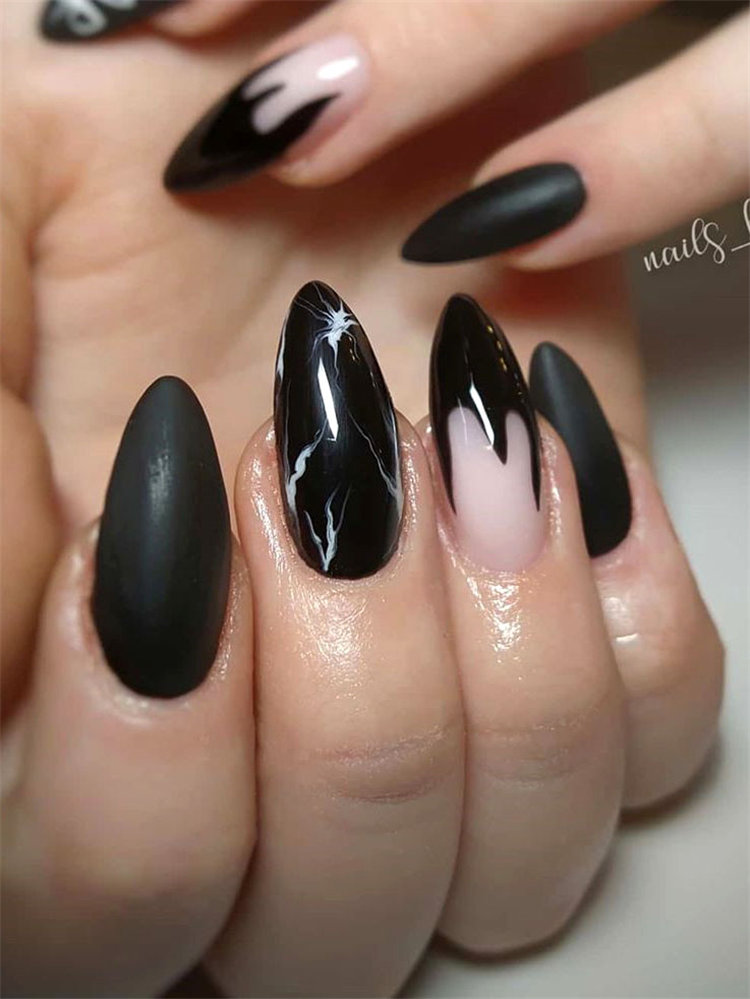 19. Glossy Black Nails Design with Rhinestones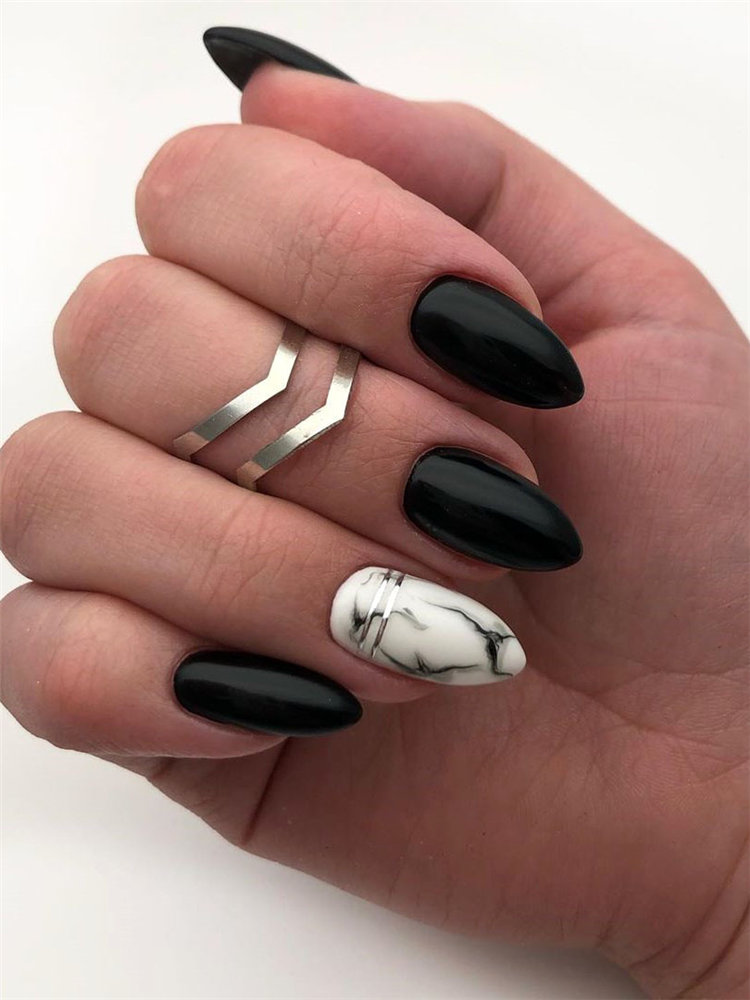 20. Glitter Black and White Nails Ideas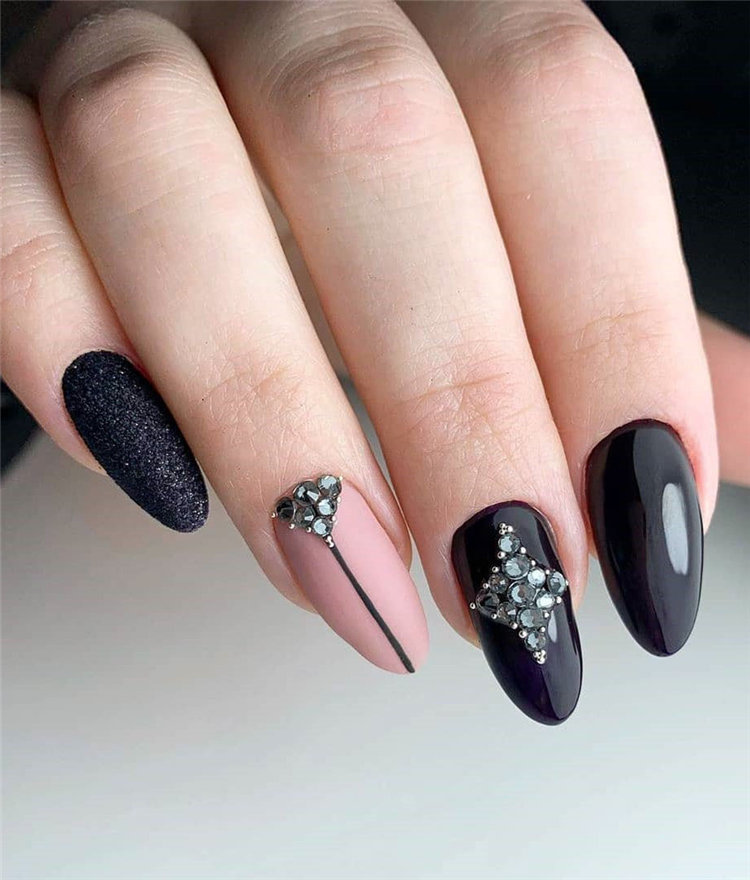 These black nails designs are so elegant and stylish that you will love them all. If you are looking for black nails ideas which are suitable for you, you can browse our website from time to time.